Two UIndy students earn Gold Badges in coding at Smart Launch Tech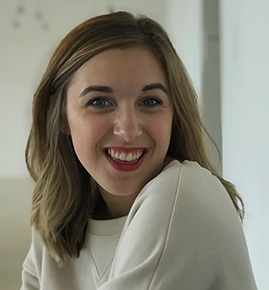 Two students from the University of Indianapolis recently earned Gold Badges in coding through a partnership between the Independent Colleges of Indiana and Fishers-based Eleven Fifty Academy. Cheri Walker-Owens '18 (criminal justice major with concentration in cyber security, theater minor) and Alexis Meier '20 (business administration and management) participated in Smart Launch Tech, a coding program designed for liberal arts students. They joined students from 14 private colleges around the state who completed the month-long program in June, each earning the industry- and state-recognized Gold Badge Certification from Eleven Fifty.
The students learned the basics of HTML, CSS and JavaScript in a four-week boot camp. They completed assignments to demonstrate badge competencies and compiled e-portfolios that were presented at the end of the program.
Walker-Owens said the course was a good fit with her interest in cyber security.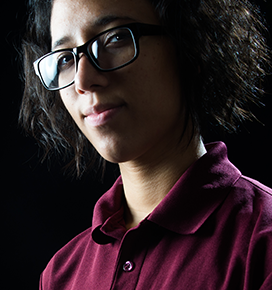 "It is beneficial to know as much as I can about how computers and networks function, so I can be better prepared to figure out how people might try to exploit them," explained Walker-Owens, who participated in the Ron & Laura Strain Honors College during her undergraduate career and presented research on Scholars Day in April 2018.

Meier, who works at the IT Help Desk on campus, was alerted to the program by her supervisor, Gail Cooper, director of the Help Desk.

"I was intrigued by coding and all it entailed so I jumped on the opportunity," Meier said.
Walker-Owens, who also worked at the IT Help Desk as a student, graduated in May 2018 and is now interning as a junior security engineer with the Indiana Office of Technology. She plans to use her newfound skills on future projects – and if her employer requires those skills, she points out that she'll already be qualified.
"Coding is a very valuable skill for anyone regardless of what field they are in. All jobs are involved with technology in some way and knowing how to code just gives you even more qualifications. It can also be a starting point to get into the tech field," she said.
In addition to coding, students in the program learned about the wide range of career possibilities within the tech field, including project and marketing management, data analysis, compliance, security and design. Students visited Indianapolis tech businesses including High Alpha, Pattern89, Kinney Group and One Click to speak with company leaders and employees, and to gain exposure to tech working environments and protocols.

"Being that Indianapolis is becoming a large tech hub, coding knowledge provides opportunities for students to be recruited into the market. It gives an understanding of what goes into different businesses and the amount of programming that is required," Meier said.
Smart Tech Launch was created to marry the technical skills of coding with the problem-solving approach of a liberal arts education – a goal that many students appreciate. Meier said she learned that businesses need interpreters, in addition to employees who can code.
"While I may not want to be the one to code the products themselves, I could definitely see myself acting as a liaison between the developers and the market. I am a business major and so I benefitted the most from being able to see another avenue to use the education I'm getting at UIndy," Meier said.

"I would encourage anyone who is interested in coding – and has the opportunity to learn – to do it," Walker-Owens added.

About the program
The 2018 Smart Launch Tech summer program was provided free of charge to students and funded by ICI, Eleven Fifty Academy and the Council of Independent Colleges through a venture fund grant. Sustainability planning is now underway.