WICR Radio honored with IBA Cardinal Community Service Award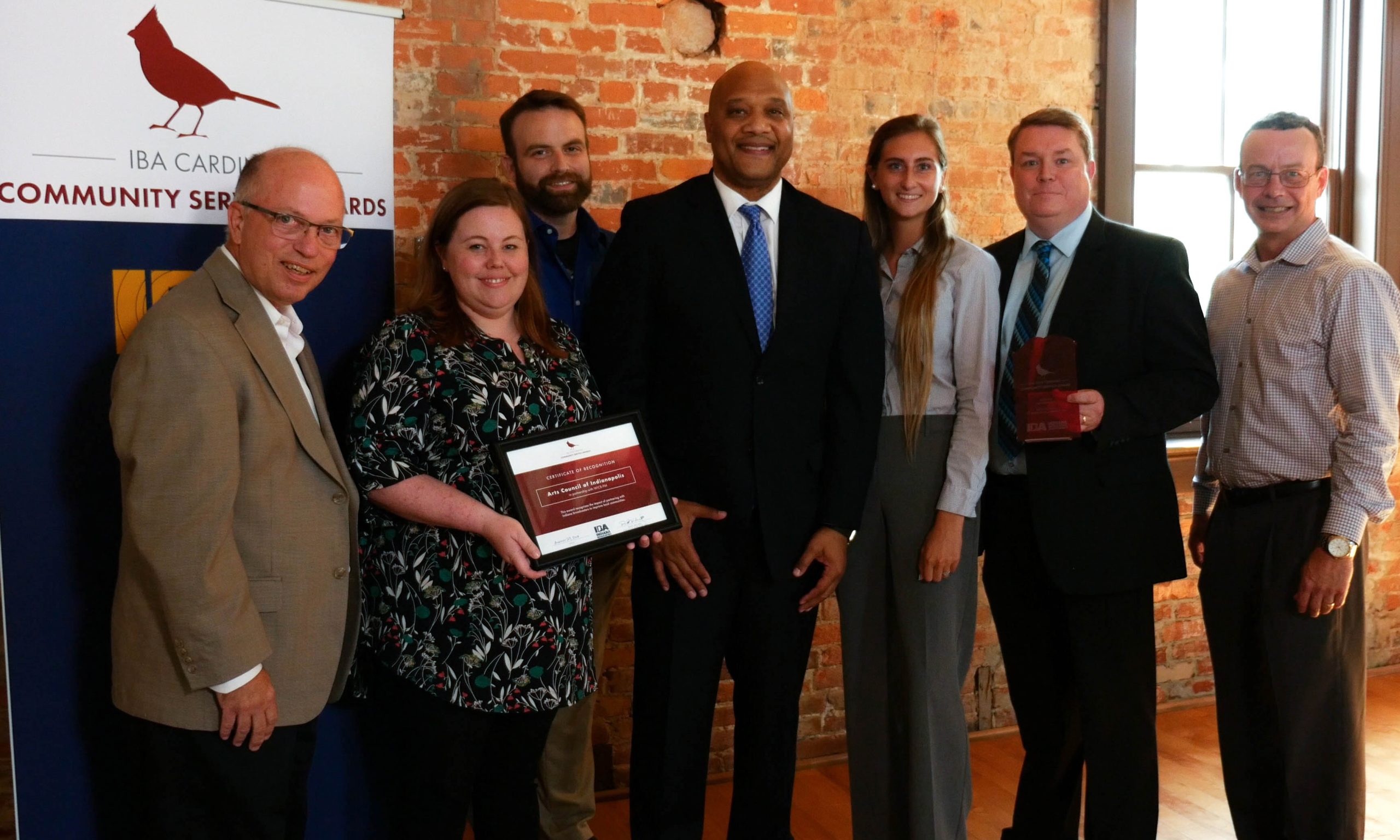 WICR Radio received a Cardinal Community Service Award from the Indiana Broadcasters Association for the WICR Arts Organization of the Month program.  WICR joined with the Arts Council of Indianapolis beginning in January to promote the arts in Central Indiana.  Each month, the Arts Council selects a small deserving arts organization, then WICR provides complimentary spot production and $1,000 of air time to promote the featured organization and its upcoming events. Indiana Congressman Andre Carson presented the award.
Photo caption (from left to right): WICR Director of Underwriting Doug Housemeyer, Arts Council of Indianapolis Marketing & Communications Coordinator Kate Oberreich, WICR Director of Engineering Joe Boehnlein, Indiana 7th District U.S. Representative Andre Carson (D), WICR Student Promotions Director Clarissa Cairns, WICR General Manager Scott Uecker, UIndy Communications Department Chairman Dr. Darryl Clark.