Roche Explorer Truck on campus: Aug. 30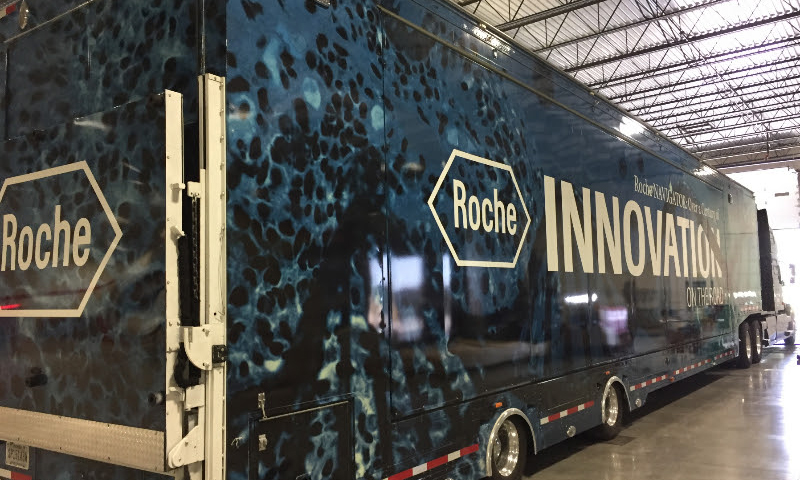 Students and faculty are encouraged to check out the Roche Explorer Truck on Thursday, Aug. 30, 2018 to learn more about the Roche Academy. The truck, which is a lab-on-wheels designed to demonstrate the effectiveness of new laboratory technologies, will be parked in lot 11 east of Lilly Hall between 9:00 am and 4:00 p.m.

Roche Academy is a partnership between the University of Indianapolis, Roche Diagnostics and Ascend Indiana to create a custom talent pipeline for Roche Diagnostics, one of Indiana's largest employers. The partnership was co-developed with Ascend Indiana, a Central Indiana Corporate Partnership (CICP) initiative.

Roche Academy is open to chemistry and biology majors, and any students with an interest in the sciences are encouraged to tour the Explorer Truck and chat with Roche Diagnostics representatives. Faculty are also welcome to stop by. Within the fully equipped semi-truck trailer, students and faculty will be able to view Roche instruments, explore Roche careers with current Roche employees, and learn more about the new Roche Academy.

This story will be updated.
Roche Academy – Learn more about the program.