Blending academic, athletic skills to pursue higher degrees in medical fields

All-star athlete or top-notch student? University of Indianapolis students and alumni are proving you don't have to choose one over the other.
University of Indianapolis student athletes – and their coaches – have long known that the multi-tasking, disciplined approach required for excellence in athletics and academics can prepare them for a variety of careers. Three student-athlete alumni who are pursuing higher degrees in the medical field say their experiences provided them with a distinct advantage over their peers.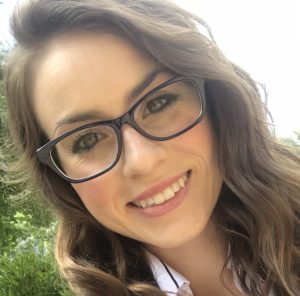 "Athletics really teaches discipline, dedication, teamwork and time management; all aspects that I believe will be essential for success in medical school and as a physician," said Samantha Holmes  '17 (molecular/cellular biology with concentration in pre-medicine). Holmes was a varsity member of the cross country and track and field teams throughout her University of Indianapolis career and chose the Indiana University School of Medicine after being accepted into three medical schools.
Holmes, who plans to specialize in dermatology, also credits her capstone project in preparing her for doctoral studies.
"I had many interviewers ask about my research, so I believe it definitely helped me stand out during the medical school interview process," Holmes explained.
Sue Willey, vice president for intercollegiate athletics, said the priorities of the University of Indianapolis athletics program are for every student athlete to graduate; to always represent in a positive manner; and to win. She pointed out that the goal is for every team to maintain at least a 3.0 GPA, with last year's overall GPA among all teams at 3.2. University of Indianapolis athletics GPAs are among the strongest in the Great Lakes Valley Conference.

"That to me is just phenomenal," Willey said. "We believe the university provides the support for us to be successful. The academics are very important. Our coaches understand that and support it by having study tables or setting up tutoring."

With about 700 student athletes enrolled for the 2018-19 academic year, Willey said they receive as many academic as athletic accolades – and that's something that makes a candidate stand out when applying for medical school or for a job.
"A lot of times businesses will come and want to recruit student athletes because of their abilities gleaned from being on a team. That's what they want in their corporation. Businesses understand the value of an athletic experience because it does bring a lot of qualities to the table," she said.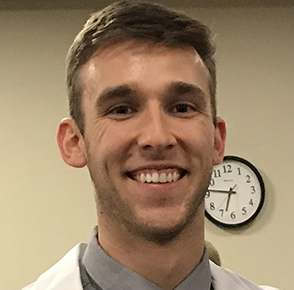 Luke Hubert '16 (biology major, chemistry minor) is entering his third year at Indiana University School of Optometry. A tennis standout, he garnered numerous accolades and titles during his time at UIndy, including Academic All-GLVC three times, ITA Scholar Athlete, Capitol One Academic All-America® Second Team and All-District First Team and a UIndy record-breaking 81 career victories. Hubert said his challenging tennis routine gave him a strong sense of time management.
"It's tough to balance that and school, and once you are able to balance it, it's much easier to transition to a graduate level program where school is more demanding," he explained.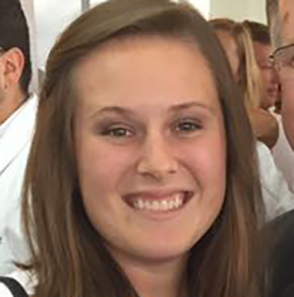 Molly Ward '16 (biology) is a third-year student at Indiana University School of Dentistry, and will graduate in 2020 as a doctor of dental surgery. Ward, a three-time Academic All-GLVC honoree, was a member of the 2015 University of Indianapolis women's golf national championship team. She credits the time management she learned as a member of the golf team, which required significant travel, and faculty who challenged her with rigorous coursework as good preparation for dental school.
"With golf, I knew I had to get homework done," Ward said, noting that all team members had to work around numerous missed school days due to travel. "The science program at UIndy is very strong. That helped me get to where I am. Dr. [Joe] Burnell (associate professor of chemistry) was tough, but I was glad he was tough because it helped me become a better dentist."
Mentors played an important role for each student athlete. Hubert credits Kathy Stickney, associate professor of chemistry, and President Rob Manuel for supporting his academic and professional goals.
"Dr. Stickney is amazing – she helped me through the process of applying for optometry school. Dr. Manuel has also been a great resource for me. I've asked him questions about running my own business. He always has well thought-out answers," Hubert said.

"Dr. [Douglas] Stemke (associate professor of biology) helped me in so many ways throughout my entire career at UIndy. From being a great professor, letting me be his teaching assistant for lab, getting me in touch with a doctor to shadow, and even helping me with mock interviews, Dr. Stemke was so helpful and I can't thank him enough," Samantha Holmes said.
Learn more about UIndy Athletics.
Written by Sara Galer, University of Indianapolis senior communications specialist. Send your story ideas to newsdesk@uindy.edu.