Scholarships pave way to National Association of Broadcasters Radio Show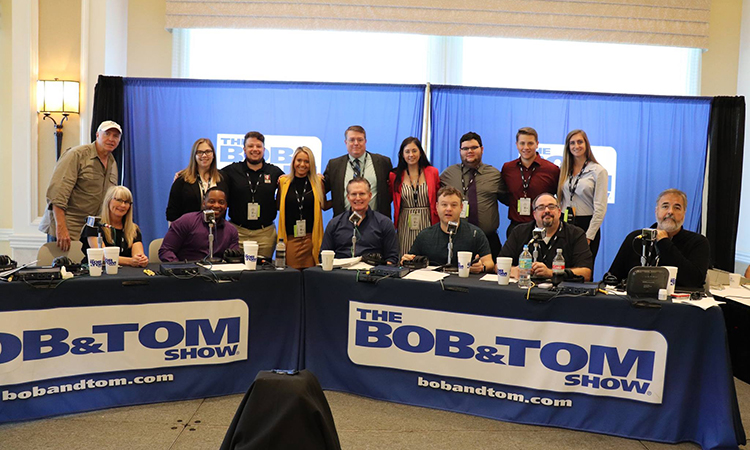 Seven University of Indianapolis students received scholarships to attend the National Association of Broadcasters Radio Show in Orlando, Florida this week.  As part of their scholarships, the students, who are all communication majors, had the opportunity to not only attend the general conference sessions, but also to speak individually in mentoring sessions with executives and leaders from the largest corporate radio groups in the broadcasting industry.
Students visited the set of the nationally-syndicated Bob and Tom Show, which broadcast live from the conference.  The program is heard daily on more than 100 radio stations in the United States.
Photo Caption:  Students in Back Row from Left (Unless Noted): Tom Griswold (Show Host), Chloe Tyson '20, Eddie Garrison '21, Mallory Moreno '19, Scott Uecker (WICR General Manager), Alexis Wagoner '21, Aaron Duvall '21, Zach Goffeney '20, and Clarissa Cairns '20.  Show Cast Members in Front Row from Left: Kristi Lee, Al Jackson, Greg Hahn, Frank Caliendo, Josh Arnold, and Chick McGee.