Krista Latham, students attend Illinois Search and Rescue Council Conference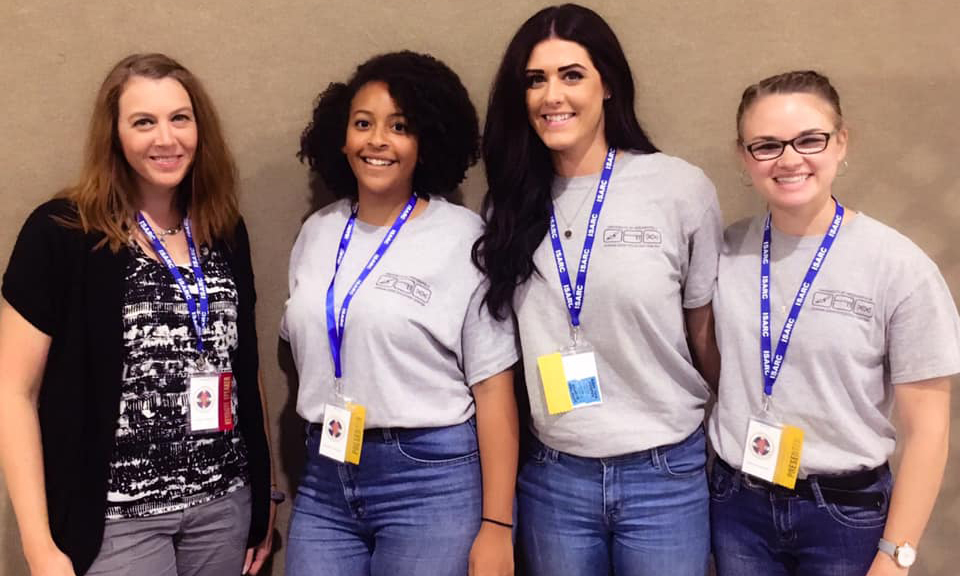 Krista Latham, associate professor of forensic anthropology and biology, and three UIndy Human Biology graduate students attended the Illinois Search and Rescue Council Conference. Dr. Latham was invited to give the keynote address entitled, "The Role of Forensic Anthropologists in the Recovery and Analysis of Human Remains" and all four were instructors at a three-hour workshop on Forensic Anthropology. The conference was held Oct 5-6 near Decatur, Illinois.
The Illinois Search and Rescue Council is a charitable, professional, and educational organization which supports, coordinates, develops, promotes, and implements search and rescue resources with the underlying principles of saving lives and preserving property through its support of the National Search and Rescue Plan, the National Response Framework, and Illinois Emergency Operations Plan.
Photo shows Dr. Latham, Alba Craig '21, Samantha Beck '20 and Haley Rock '20