In the news: Sociology, Business, PT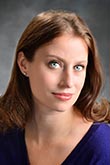 Dr. Amanda Miller of the Department of Sociology & Criminal Justice continues to draw national attention with her research on marriage, cohabitation and household dynamics. Most recently, she is coauthor of a study suggesting that couples who share household chores equitably are also busier in the bedroom. Read about it in the New York Post ("Wanna have more sex? Do the dishes") and Glamour.
*               *               *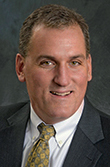 Dr. Timothy Zimmer of the School of Business likes to apply his economics acumen to the world of sport. One of his number-crunching finds is that a Major League Baseball team that goes for an extended time without winning a World Series (a la the Chicago Cubs), and has a fan base built around that "lovable loser" image, can actually lose fans in the long run after a winning season. Read about it in The Atlantic.
*               *               *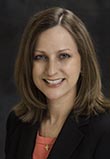 The world is still discovering the research performed by Dr. Stephanie Combs-Miller and her Physical Therapy students and colleagues to show the positive impact of Rock Steady Boxing therapy in improving life for clients with Parkinson's disease.
Their work most recently grabbed the attention of U.S. News and the Canadian Broadcasting Corp. (for the second time this year). Also appearing in recent weeks were stories by Missouri's Kansas City Star and Springfield News-Leader, each of which was picked up by the Associated Press and shared by news outlets nationwide.