Department of Music hosts Viola Day Oct. 20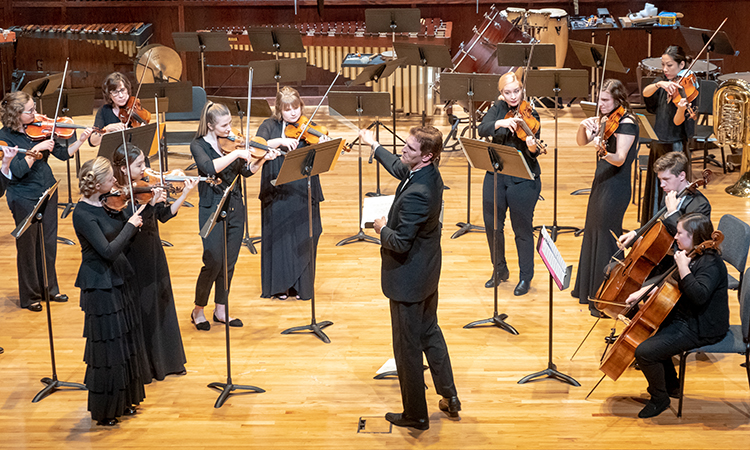 The first annual Viola Day will be held at the University of Indianapolis on Saturday, Oct. 20, 2018 at the Christel DeHaan Fine Arts Center. The free event is open to all high school and middle school programs.
Organized by Department of Music faculty Michael Strauss and Sarah Knight, the event also features faculty Susan Chan and Ari Rudiakov, and guests Yu Jin, Greg Noland and Emma Strohbusch. A master class with Michael Strauss and Yu Jin from 2 to 3 p.m., followed by a faculty/ensemble and viola choir performance at 3 p.m., are both open to the public.
Students will get the chance to learn practice tips from faculty and guests in a question and answer session.
"The goal is to help students achieve a greater understanding of the instrument, and how that fits into the curriculum here at UIndy and the facilities that we have," said Strauss, who is also a member of the Indianapolis Quartet. "This is a fantastic opportunity for students to get a taste of music studies at the college level, and for the public to hear some great music."
(Photo: University of Indianapolis Chamber Orchestra with Ariel Rudiakov and Joana Genova as directors, in Ruth Lilly Performance Hall at the Christel DeHaan Fine Arts Center, Oct. 4.)