Office of Inclusion & Equity announces formation of Employee Affinity Groups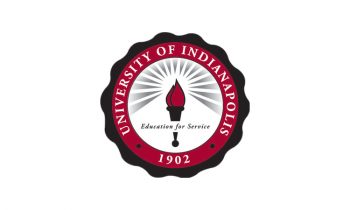 I am pleased to share that UIndy has launched the formation of Employee 
Affinity
 Groups as an initiative for helping to advance Inclusive Excellence throughout the university. Employee 
Affinity
 Groups are voluntary associations of employees who share common backgrounds and interests. The groups are open to all employees, and may be of particular interest to those who wish to support a group's mission and purposes for enhancing diversity, equity, and inclusion at UIndy.
Employee Affinity Groups can play an important role in helping us in achieving our goals and strategic priorities. The groups can also assist the University with the recruitment, retention, and development of employees, as well as provide support for students. By empowering its members, Employee Affinity Groups can help increase morale, provide insights, and enhance institutional community engagement efforts. More information about Uindy's policy and procedures for establishing Employee Affinity Groups can be found at https://www.uindy.edu/policies/files/employee_affinity_groups_policy.pdf.
Thus far, the following Employee Affinity Group have formed:
1. MOSAIC: Faculty & Staff of Color Employee 

Affinity

 Group
Upcoming Events:
MOSAIC is planning  a social/speed networking event for Tuesday, Oct. 30. For more information about the group, please email them at 
mosaic@uindy.edu
.
2. LGBTQ+ Employee 

Affinity

 Group
   Contacts:
   Stephanie Kemery Jeff Barnes
The groups is in the process of planning its initial call-out meeting to review the charter of the group and elect a chair or co-chairs. If you are interested in being a part       of this group, please email Jeffrey Barnes (
jbarnes@uindy.edu
) or Stephanie Kemery (
kemerys@uindy.edu
) by October 31
st. 
Email invites to the meeting will be sent using the bcc function to protect the anonymity of interested individuals.
If you have any questions, or are interested in establishing an Employee 
Affinity
 Group, please contact our office at 
oie@uindy.edu
.
Vice President for Inclusion & Equity