Criminal justice brings new facility, faculty to campus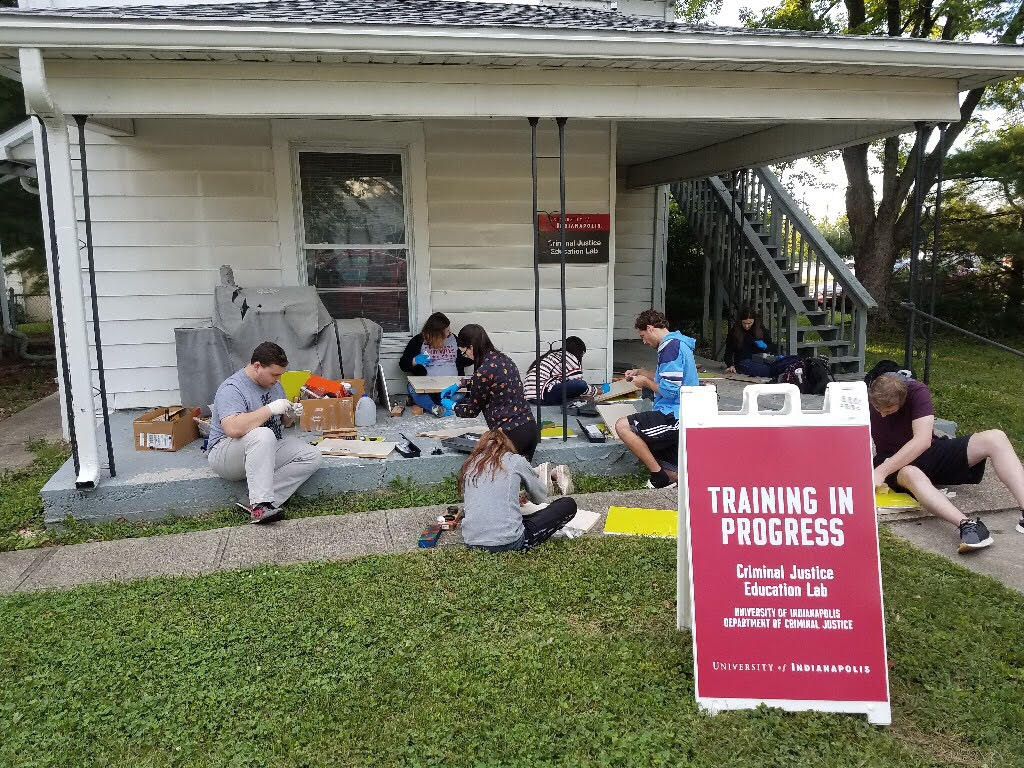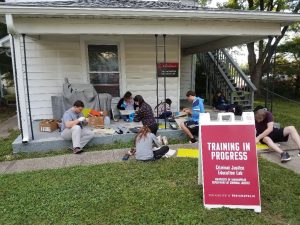 Criminal justice is a growing, in-demand field and the University of Indianapolis is preparing students to meet those needs.
"Every course we teach has real world, experiential learning opportunities," said Kevin Whiteacre, associate professor and chair of the Department of Criminal Justice.
The new Criminal Justice Education Lab is the first of its kind in the state, serving students, faculty and even agents from the Indianapolis-Marion County Forensic Services Agency who regularly visit campus to conduct tests and trainings. At the crime lab, students practice securing and evaluating a scene, interviewing witnesses and victims and gathering information: you name it. The crime lab is giving students a place to gain hands-on experience early in the program.
Another addition to the program: new faculty like Jim Perillo, who brings 42 years of asset protection and risk management experience to his loss prevention class, which is open to all majors.
"He's bringing innovative ideas to the loss prevention program, which has been around for the last three years," said Whiteacre.
Related: UIndy has one of the longest-running criminal justice programs in the state
Perillo says students from a variety of majors can benefit from the skills learned during the semester-long loss prevention course (CRIM 435).
"When you complete the loss prevention course, you get a certificate that's good for life and that can give you an 'in' on interviews. The class is a great opportunity for business majors and for people interested in entrepreneurship among other things," he said.
Skylar Hall '19 (criminal justice) plans to pursue a career in federal law enforcement and is taking the loss prevention class during the fall 2018 semester.
"I really enjoy the class and think it's very informative and interesting," he said. "It gives me a different perspective on criminal justice."
Looking ahead, Whiteacre said, they plan to launch a freestanding minor in emergency and disaster management (EDM) for traditional undergraduates in Fall 2019. Every instructor for the minor will have firsthand experience as professionals in the field.
"EDM provides a breadth of experience for students. Unfortunately, emergencies and disasters aren't going away, so this is an added value to anyone's degree," Whiteacre said. "If you're studying public health, business, social work, nursing – this minor would be a nice compliment so you know how to work with first responders."
Once students gain expertise within the classroom, faculty are ready to connect them with additional opportunities. Community partnerships with companies such as Simon Property Group facilitate meaningful relationships and internships for students in the program.