Samantha Meigs participates in international College of Extraordinary Experiences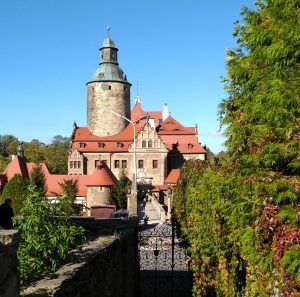 A 14th-century castle in Poland recently served as the backdrop for a unique conference with an intriguing name: The College of Extraordinary Experiences. Samantha Meigs, chair of the University of Indianapolis Department of Experience Design, was one of just 80 high-level experience designers to attend the peer-reviewed conference.
The College of Extraordinary Experiences is built on Experience Design techniques, with a focus on creating experiences that participants can use in their own professional settings, whether they are an event designer, a CEO or a filmmaker. Activities take place throughout the castle – in the dungeons, tower, secret passageways and courtyards, with a focus on immersive, physical world experiences.
"This conference was absolutely like no other that I have ever attended!" Meigs said. "You begin to get an idea of just how different when the bus picks you up at the airport to go to the castle. You are met by a group of goblins who make sure your name is on The List."

After being sorted into "houses" à la Harry Potter, participants implement various design challenges, which are then prototyped to other participants. Meigs provided an experiential presentation on her "how to be a pirate" class and, as a member of the House of Engagement, created an experience based on the "The Hero's Journey" by Joseph Campbell.
Learn more about UIndy's Experience Design Program
Late night pop-ups throughout the castle included magic shows in the dungeon, a fire dancing performance in the courtyard, storytelling around a bonfire and a Mad Hatter's Tea Party in the Knight's Hall. Participants had to rely on networking to find out what was happening and where each event would take place.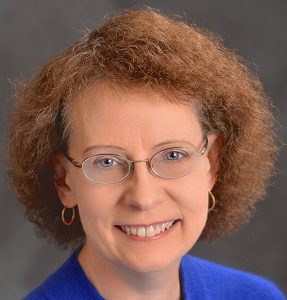 While Meigs was already familiar with the key concepts of co-creation, flexible focus and rapid prototyping, she said, "seeing the extent and types of settings in which these were demonstrated gave me a lot of new ideas for classes and a framework that is reasonably easy to explain to students. Immediately after I got back, we started intensive rapid prototyping for all the events we are doing this semester."
Meigs said the enthusiasm she encountered at the conference is another example of the growing significance of experience design. As scholars have noted a shift from the service industry to the experience economy, the field of experience design is gaining steam. Meigs said experience design delivers the experiential component of education or entertainment that an increasing number of people seem to crave.

"There's just a sense of exuberance of how the field is growing and how it is valued globally. It was immensely exciting to learn about what the other experience designers are doing, and interestingly, to note that many of them already knew about our UIndy program!" she said.
Meigs hopes that experience design students can appreciate the growing recognition of the field.
"The sheer experience of seeing and interacting with this collection of people who all identify themselves as experience designers was just amazing. It is so clearly a defined field, with shared theories and methods, with growing applicability across many industries. I hope I can use my experiences at this phenomenal conference to help students to see this!"
Related: UIndy Experience Design Program gains worldwide attention

Written by Sara Galer, Communications Manager, University of Indianapolis. Contact newsdesk@uindy.edu with your campus news.