Making the most of makerspaces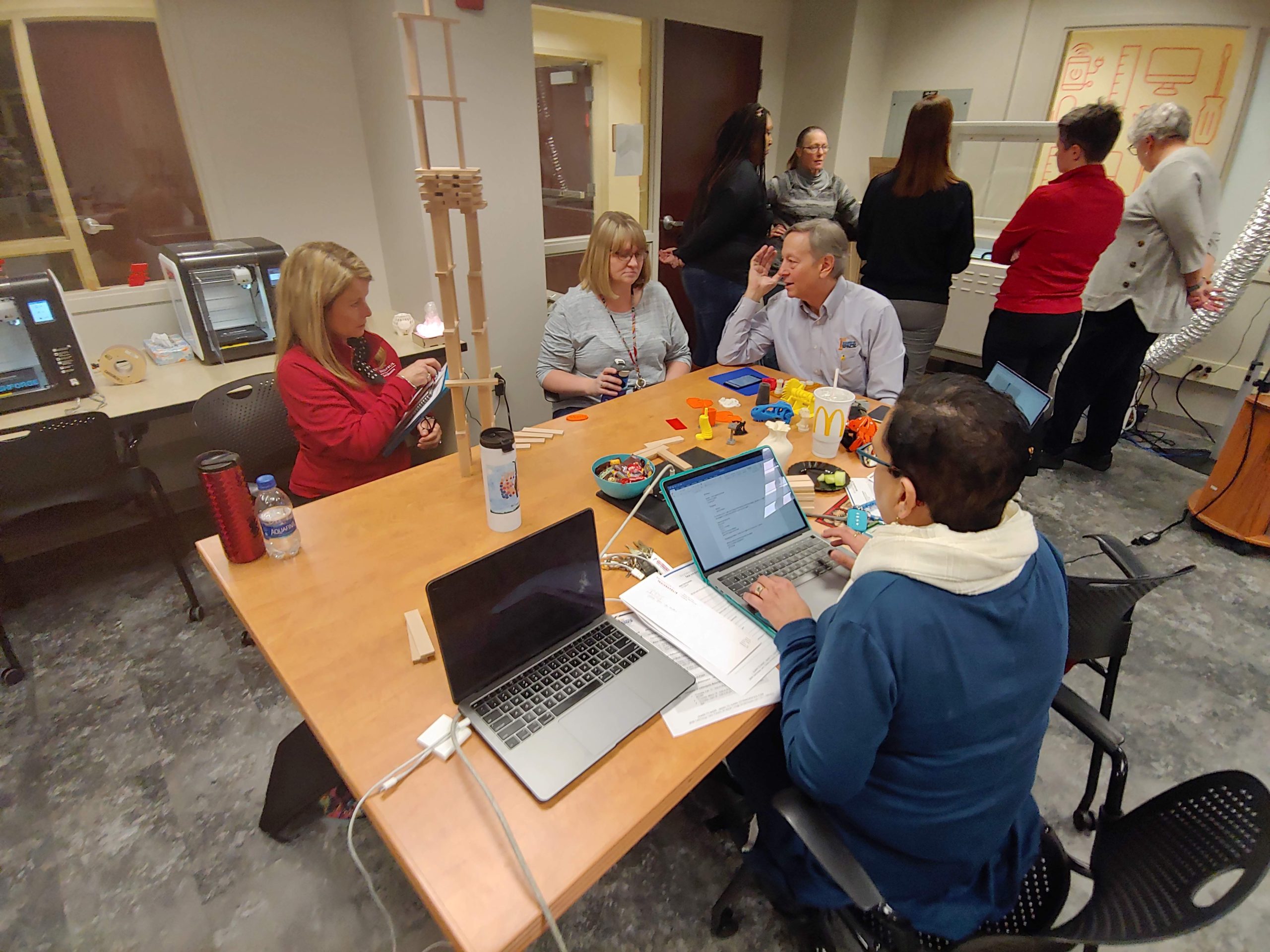 When John Kuykendall began his tenure as the dean of the University of Indianapolis School of Education, the idea of housing a makerspace on campus had been in development for several years. Launching the School of Education makerspace would become one of Kuykendall's priorities during his first year.
The School of Education makerspace was inspired by the notion that today's teachers must have the knowledge and skills necessary to prepare PK-12 students for an innovation-driven economy. Makerspaces compel teachers to deliver content through "learning by doing," immersing students in real-world projects that foster deep learning and understanding. A makerspace is a space where students can gather to create, invent and learn. Education makerspaces are housed on campus and allow people to share resources and collaborate and allow teachers to provide a "lab" where they can apply the lessons that are already occurring within the classroom. They combine education with a "do it yourself" strategy.
Last fall, the School of Education's makerspace began operation, with programming that largely focuses on STEM fields, but is available to use in any way that professors and students can find to fit the curriculum. Ultimately the makerspace will help equip teachers with new skill sets that enable complex thinking, problem-solving, designing, collaborating, communicating and creating for today's 21st-century student.
"It was a connected effort within the University to get all this done," Kuykendall said. He noted the efforts of Deb Sachs, assistant professor of education, who helped coordinate funding from a STEM education grant.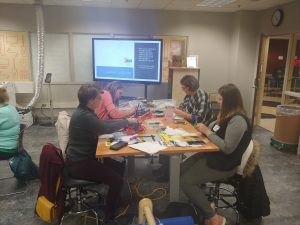 The University's makerspace was aided in design by Indianapolis-based 1stMakerSpace, which builds and sustains in-school makerspaces. They partner with school districts to provide students with standards-based hands-on learning experiences to complement classroom learning strategies. The goal of these makerspaces is to inspire an authentic, rigorous and motivational environment by fostering creativity, collaboration and critical thinking.
"1stMakerSpace challenged us to come up with ideas how the makerspace could be used in all of the courses that we teach," Kuykendall said. "We don't want to pigeonhole the faculty and think that the pedagogy has to be centered around the sciences. As more faculty learn how to use it, they can begin to use it more and more often for a variety of lessons."
The makerspace provides an added educational layer where students can actually manipulate a problem with their hands and eyes rather than only trying to visualize a solution.
"We're very excited about it. It will allow students to see, apply and practice what they're learning," Kuykendall said. "There's often more than one way to solve a problem. Makerspaces allow the open creativity to do that. They allow for more communication and can become collaborative pieces of learning."
Kuykendall said housing a makerspace within the School of Education puts UIndy "ahead of the game" in offering students more resources to be successful should they end up in a school system that utilizes makerspaces.
Even though the makerspace on campus is still in its beginning stages, Kuykendall is already focused on ways in which the program will grow. "We want to continue to develop it year after year and keep growing the tools inside the space," he said, "As more students and faculty use it that will help us envision how it will grow." Kuykendall also envisions hosting workshops and professional development opportunities for local schools.
"Ultimately, we want programming that will help our students to interact with their future students," he said.
Inquiries about the availability of the makerspace can be directed to School of Education Graduate Programs Administrative Assistant Rhonda Helterbrand (helterbrandr@uindy.edu) who is in charge of the scheduling and organization and management of the makerspace.