University of Indianapolis #GivingTuesday shatters records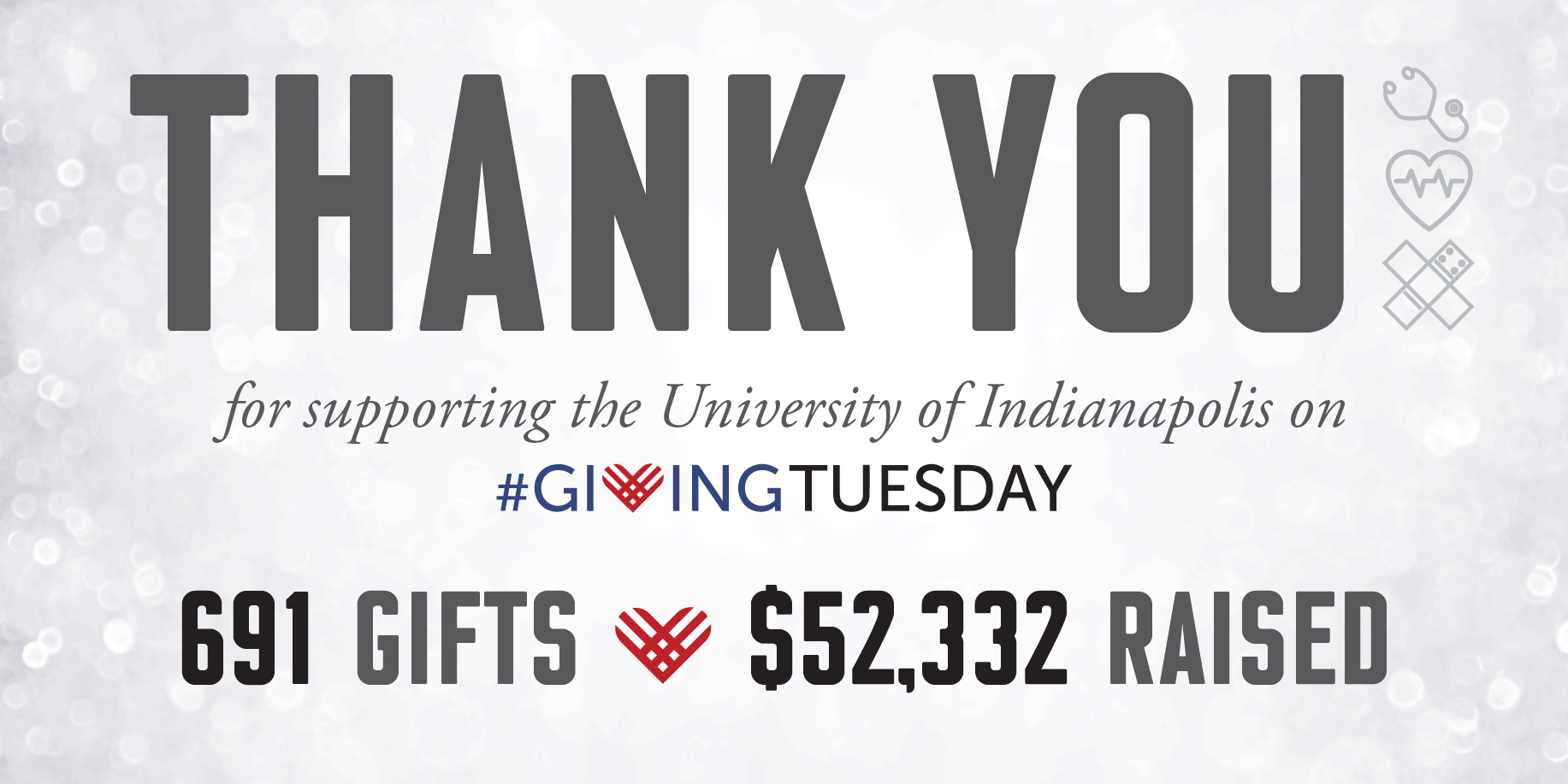 The 2018 University of Indianapolis #GivingTuesday is in the books, and this year's "Hats Off to Health" campaign will have a lasting impact. UIndy #GivingTuesday finished with a record-shattering 691 donors and gifts totaling $52,332, with donations from Greyhound supporters in 24 states.

Gifts received will help the University build healthier communities through a continued focus on improving wellness in every sense of the word—physical, mental, community and social health. Specifically, $9,000 was directed for purchasing supplies students will use to provide health services to communities in need.

"We always knew Greyhounds loved to give back, but we could have never predicted the participation on #GivingTuesday as we gathered together to fund more ways to build healthier communities!" said Lora Teliha, director of alumni engagement. "This success would not have been possible without our alumni and supporters who shared the campaign with their family and friends."

A $5,000 match was fulfilled by UIndy alumnus Dr. David Kiley '14, his wife Pam and family. This amount is in addition to the $52,332 raised that day. The matching gift will be used to help UIndy purchase supplies students need in order to provide health services such as assessments, screenings, treatments and health fairs to communities in need. These supplies include items like glucose testing strips, cholesterol testing kits and iPads for mental health screenings.
An additional five matches/challenges were created by alumni and friends inspiring $5,764 from their own social networks.
Learn more here.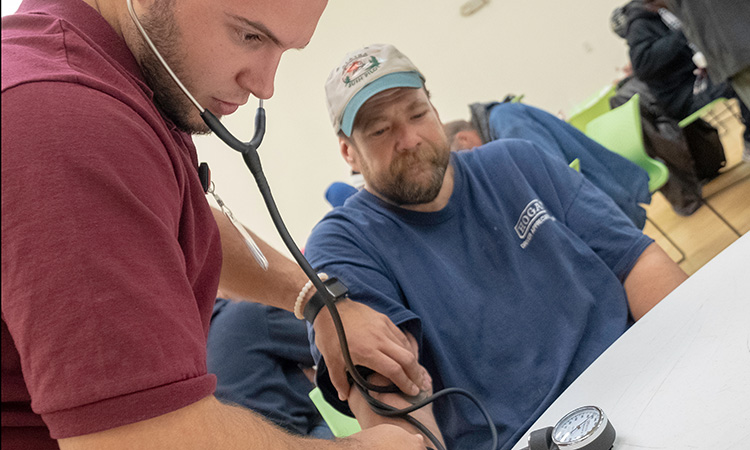 About Giving Tuesday
#GivingTuesday is a global day of giving fueled by the power of social media and collaboration. Celebrated on the Tuesday following Thanksgiving and the widely recognized shopping events Black Friday and Cyber Monday, #GivingTuesday kicks off the charitable season, when many focus on their holiday giving. This year's theme was "Hats Off to Health. A Healthier Community Starts with You."
"UIndy's programs share an interdisciplinary, interprofessional focus that has benefited students in many ways. It's helped them to see and think about access to health care and the intersection of health care with behavioral health care, stress and wellness. Being out in the community has been incredibly impactful in shaping how they think about health from a holistic perspective," said Anita Thomas, dean of the College of Applied Behavioral Sciences.

More ways to give to UIndy
The Fletcher Place Community Center is just one of many locations where UIndy students are practicing the University motto of "education for service." As part of a community health course, nursing students work with clients on a weekly basis to provide them with basic medical care, hygiene needs and even job preparation.
Dawson Harris '19 (nursing) said those efforts also include fundraising for items like first aid kits, which #GivingTuesday donations can support.
"You make an impact on a personal level. Sometimes it can be overwhelming looking at the statistics, but it makes a difference for that individual," Harris said.
Thanks to the generous donations from UIndy supporters, students like Harris will continue to improve lives and expand their reach in the community.
"Students learn best when they can apply what they're doing. Integrating that application with the needs of the community creates win-win situations which are wonderful for everyone involved," said Stephanie Kelly, dean of the College of Health Sciences.
Other partnerships include the Eastern Star Church, where a new initiative will impact the health of a local community in need. By extending health services for this area, UIndy students will receive hands-on experiences related to their field of study while providing new health care opportunities for members of this community.

See final campaign results.

Make a gift today.