Zionsville student earns prestigious Richard G. Lugar award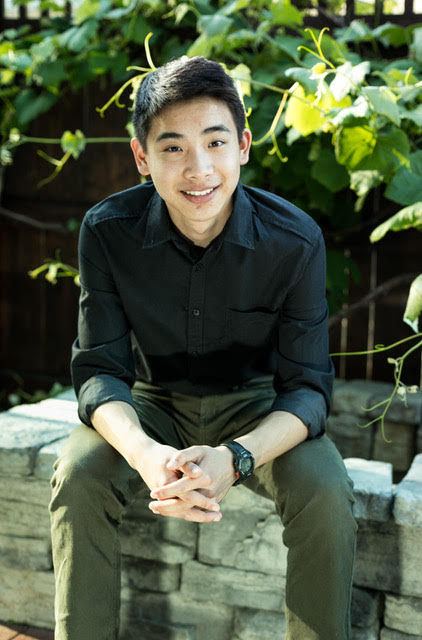 A senior from Zionsville Community High School has earned the 2018 Sen. Richard G. Lugar Distinguished Student Leadership Award in recognition of his academic success, leadership and proven commitment to serving others.
Charles C. Chiang will receive the $1,000 prize during the 42nd annual Lugar Symposium for Tomorrow's Leaders on Saturday, December 8 at the University of Indianapolis.
"It feels really good to be recognized for doing something that has benefited so many people," Chiang said. "Besides that, I'm glad that scholarships and awards such as this one exist. They motivate people to do good in the world!"
Hundreds of Indiana high school students will join Chiang on campus to discuss important public issues and world events. Lugar will deliver a keynote address at 10 a.m., which he considers to be his most important speech of the year.
"I'm really looking forward to meeting some of the next youth leaders at the symposium this year," Chiang said. "Richard Lugar also happens to be one of my father's most respected politicians, so I'm excited to meet him as well!"
Guidance counselor Greg Kirkham wrote in the award application about Chiang: "Charles is one of the top students I have worked with during my 33-year career."
Chiang has volunteered with the American Cancer Society, the National Organization for the Professional Advancement of Black Chemists and Chemical Engineers and the Tzu Chi Foundation, a global humanitarian aid organization. He's also involved with intramural soccer, student council and plays the cello in the orchestra at Zionsville Community High School.
Among other accomplishments, Chiang developed a smartphone app to help students at his school match interests and get connected with relevant club organizations. Chiang says the Zionsville Club App, which is available through the App Store, has been downloaded by more than 1,000 people.
"I'd always considered helping people to be one of my big motivations in life, and working on the app showed that I could do something I enjoyed and benefited people at the same time."
Chiang, who plans to study computer science or engineering in college, says he believes it's important for tomorrow's leaders to be invested in helping others.
"A world that cares about each other is the ideal world. Compassion is the best human trait, and as future leaders I think it is very important that our generation learn to be caring and help others when we can."
His advice for others interested in leadership or looking at colleges?
"Find what you're passionate about. It doesn't matter how good you are at it, or if you've just started, but discovering your passion early on in life is incredibly beneficial and a great starting point."
About the Lugar Academy
More than 15,000 promising students have participated in the Lugar Symposium during the past 41 years, including nearly 500 students last year, gaining wisdom, insight and access to some of the finest minds available. Principals from every high school in Indiana are asked to select three outstanding student leaders from their junior class to attend the Symposium. Lugar is a Distinguished Trustee, a former professor of political science and holds an honorary degree from the University of Indianapolis. The symposium that bears his name was launched in 1977 as an opportunity to discuss with students topics of local and global importance.