Writing Lab offers end-of-semester tutorials through Dec. 7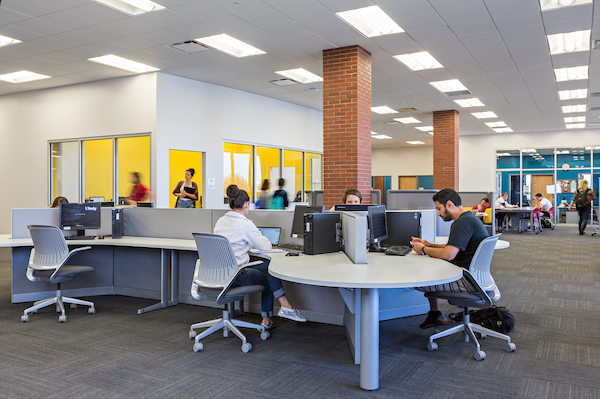 Through Friday, Dec. 7, during many afternoon and evening hours, the Writing Lab in the Krannert Memorial Library will have extra staff on hand to help students with end-of-the-semester papers.
The two weeks prior to final exam week are the best time for students seeking assistance as they complete papers and other projects. The Writing Lab operates on a reduced schedule during final exam week (with hours limited to Dec. 10 and 11) to accommodate peer and faculty tutor schedules. Faculty are encouraged to inform their students about this resource. Students may make an appointment here. Appointments are not required but are highly recommended, and can be made online up to five minutes before the session time. Walk-in tutorials will be handled on a first-come, first-served basis.
About the Writing Lab
The Writing Lab's primary goal is to teach writers the principles of effective composition, not merely to "fix" individual papers. Last-minute visits during final exams seldom afford the time and space for such learning.
FROM THE WRITING LAB/Rick Marshall & Dawn Hershberger