Senior spotlight: Alexis Stella, professional writing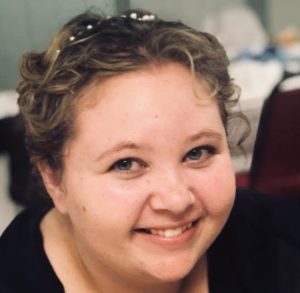 Leading up to December commencement, we'll be featuring stories & reflections from the University of Indianapolis senior class. 
Alexis Stella '18 is a professional writing major with a minor in creative writing.
Q. What student groups or activities have you been involved in during your time at UIndy?
The Reflector (Distribution & Business Manager)
Joining the school paper helped open myself up not only as a writer but as a professional. It gave me the opportunity to meet exceptional students, faculty, and visiting guests.
Kellogg Writers Series (class)
Being able to interact with published authors and getting a one-on-one with them broadened my student experience. I was given the opportunity to interact with individuals whom if not for the class I would have never met.
Q. What internships have you participated in?
Post-graduation I will be interning for MashCraft Brewing as their social media and graphic design intern. This will help strengthen both my media outreach skills as well as refine my design abilities.
Q. What's your dream job?  
My dream job is to work for Amphorae Publishing Group in St. Louis as their developmental editor.
Q. Has anyone at UIndy made an impact on you?
Professor Kip Robisch has by far had the most impact on me. He has given me confidence in my writing skills whether it is in fiction or screenwriting, he has been a mentor to me every step of the way and is going to continue to mentor me post-graduation. He is a dedicated teacher who works one-on-one with each student to help shape them into their best self.
Q. Would you recommend UIndy's English program to prospective students?
Yes. Although the English department is small, it is well rounded. With incredible staff and students, any incoming freshman would benefit greatly.
Q. Final thoughts as you look back on your time at UIndy? 
Changing my major to professional writing was the smartest and wisest choice I could have ever made.