International relations students partner with refugees from Burma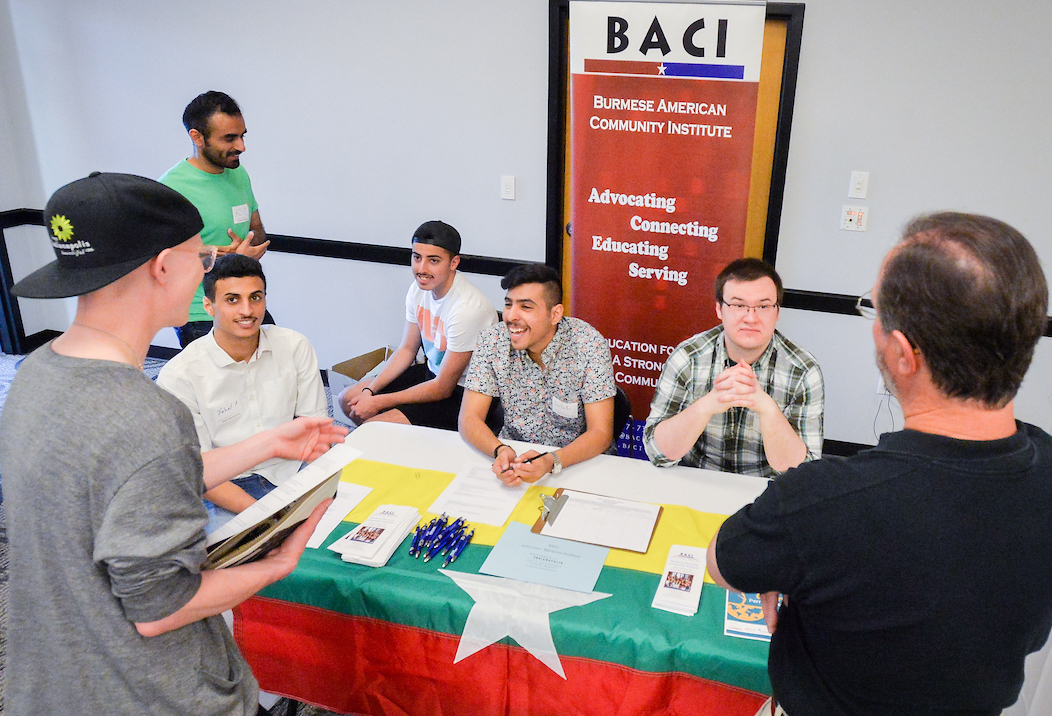 Integrating into a new society is no small task. A new collaboration between the University of Indianapolis Department of International Relations and the Burmese American Community Institute (BACI) seeks to make that transition a little easier.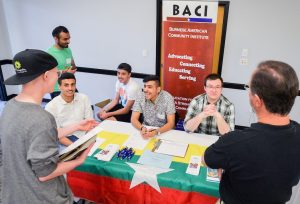 More than 19,000 refugees from Burma have migrated to Indianapolis in recent years, according to the BACI website. The University's partnership with BACI began six years ago with a vision to create a welcoming, vibrant environment for refugees and the community as a whole.
This semester, seven graduate students and 14 undergraduate students majoring in international relations will provide more than 400 hours of social services to BACI community members, including advocacy, teaching English, tutoring kids for SAT exams and preparing for citizenship exams. Each student chose an area of focus that was meaningful to them.
"The opportunity to help the Burmese immigrant community is not only a humbling experience but an avenue to discover the need for continued collaboration within the community," said Craig-Anesu Chigadza '21 (international relations, psychology).
More than 200 people will be impacted by this partnership, said Jyotika Saksena, associate professor and graduate director of the international relations program.
"The majority of the older Burmese community that migrated to the U.S. are not fluent in English and those who do manage to acquire the skills do not understand the American education system or aspects of American society," Saksena explained. "This leaves a learning gap among the young people in this community, many of whom have aspirations for higher education. Our students will be able to provide much-needed assistance to this community."
The project will immerse students with BACI, helping them understand how non-profits work and make connections between the role played by international agencies and local refugee resettlement agencies.
"It feels very rewarding to help Burmese immigrants. I really admire BACI's staff and their commitment to assisting the immigrants and refugees and establishing institutional and cultural ties between Myanmar and the United States for the betterment of both places," said Reagan Kurtz '19 (history, political science, international relations), who will be assisting with SAT test preparation this semester.