UIndy interprofessional team publishes study on student attitudes after IPE experience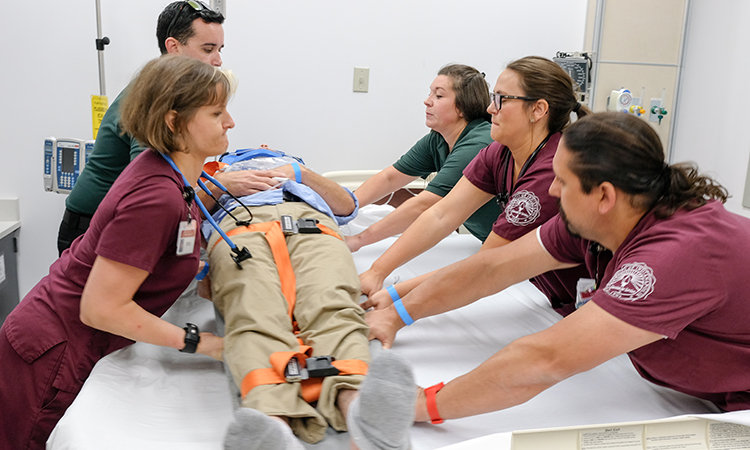 An interprofessional team from the University of Indianapolis School of Nursing and the College of Health Sciences recently published an article exploring student attitudes after an on-campus interprofessional exercise.
"Care across campus: Athletic training, nursing, and occupational therapy student experiences in an interprofessional simulation"
was
published in the Athletic Training Education Journal. The study explored AT, nursing, and OT students' experiences after participating in an interprofessional simulation.
Interprofessional education (IPE) incorporates students from several health care professions in a controlled, collaborative learning environment. This is unique from other IPE efforts because athletic training students are not well represented in IPE literature.
The faculty authors (listed below) identified four themes from focus group discussions with students who had participated in the simulation. Those were collaboration, respect, knowledge of other professions and communication. Students expressed positive attitudes toward other professions after the simulation.
The faculty authors were: Briyana Morrell (nursing), Alison Nichols (OT), Craig Voll (former AT), Kathleen Hetzler (nursing), Jane Toon (nursing), Elizabeth Moore (CHS), Shannon Moore (nursing), Stephanie Kemery (nursing), and Jennifer Carmack (nursing).