Teach (STEM)3 Science Scholars present at annual convention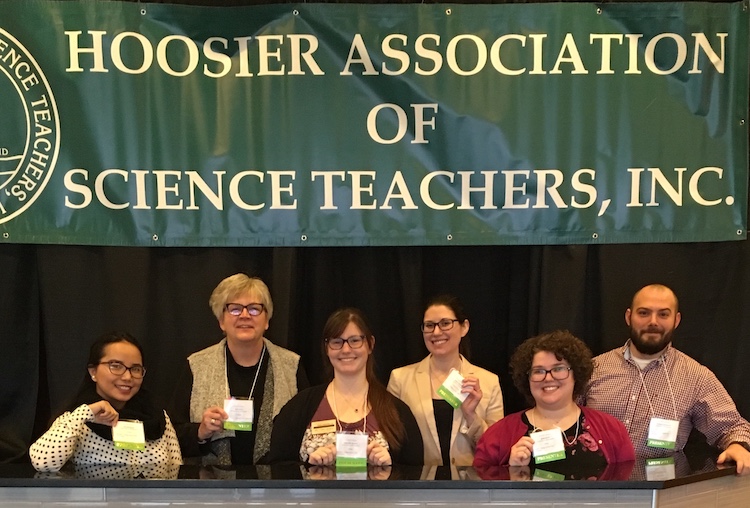 Indiana and the nation are experiencing a STEM teacher shortage. University of Indianapolis faculty and students are working on solutions.
Teach (STEM)3 Science Scholars and faculty from the University of Indianapolis attended the annual Hoosier Association of Science Teachers convention, where they presented on a variety of classroom-tested formative assessment strategies.
Kathy Stickney, department chair and associate professor of chemistry, Kim Baker, assistant professor of biology, and Deb Sachs, assistant professor and Teach (STEM)³ coordinator, also presented a session titled, "Get the Facts Out: The Importance of You in Growing the Future STEM Teacher Pipeline." The trio explored myths and facts about STEM teaching and shared tips for encouraging people to become STEM teachers.
From left in photo: Miriam Mawi, Deb Sachs, Gabby Madriz, Laura Gardner, Kelly Reed, Zach Burkhardt