Two students earn top honors in University of Indianapolis Chamber Orchestra Concerto Competition

The University of Indianapolis Chamber Orchestra Concerto Competition held Jan. 29, 2019, recognized the wide-ranging talent of students in the Department of Music and honored a winner and runner-up.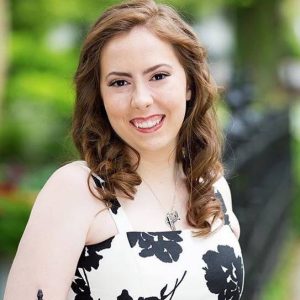 Lucy Shirley '20, a piano performance major with a music composition concentration, won the competition for her rendition of the Rondo all´Ungherese from Franz Joseph Haydn's Piano Concerto D Major, Hob. XVIII:11. Gavin Craig '20 (music therapy) was chosen as runner-up for his performance of Pierre Max Dubois' Concerto for Alto Saxophone and Orchestra.
Ten students participated in the competition, with faculty Greg Martin, assistant professor, Haruka Ostojic, assistant professor, and Brandon Vos '18 (music performance) as accompanists. Faculty judges were Rebecca Sorley, professor, Jennifer Howlett, adjunct, and conductor Ariel Rudiakov, adjunct.
Shirley, who is also a Franco-Germanic Studies minor with an Honors concentration, called the chance to participate in the Concerto Competition a "wonderful gift."
"When participating in any competition, of course, you hope to win, but the UIndy music department is so full of talented musicians that I truly wasn't expecting to. It was such a nice surprise!" said Shirley, who plans to participate in the Charles Joray Piano Competition in March.

Shirley, a graduate of Irvington Preparatory Academy in Indianapolis, credits her teacher and mentor, Sharon Parr, associate professor, in guiding her instruction, among numerous faculty mentors.
"I've grown so much in technique, musicality and artistic centeredness by studying piano with her. I absolutely could not have won the competition without her tutelage and encouraging support!" said Shirley.

"I am so delighted Lucy was able to share her love of this music and reap the reward of being named winner on top of it. Something that is special about Lucy is the way she conveys her joy in music and life when she sits at the keyboard. It makes the experience that much more engaging and meaningful for those who listen," Parr said.
Shirley will perform Haydn's Piano Concerto no.11 in D major with the University of Indianapolis Chamber Orchestra, conducted by Ariel Rudiakov, at 4 p.m., April 7, 2019, at the Ruth Lilly Performance Hall, Christel DeHaan Fine Arts Center.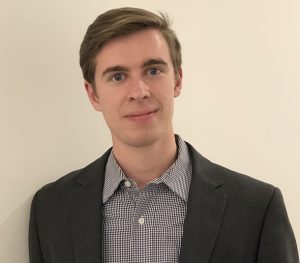 Gavin Craig, a Winchester Community High School graduate, said he loves the opportunity to step into the competition and be weighed against his peers.
"I competed in the competition last year where I was both the youngest, and the only woodwind! It doesn't get any less daunting, though, because everyone is always bringing the best that they have to offer to the competition," he said.
"I'm extremely proud and impressed by Gavin's work ethic and overall musicianship. The greatest benefit of any music competition is the growth a given student achieves through preparation," said Scotty Stepp, Craig's instructor.
Learn more about the University of Indianapolis Department of Music.