Jayden Kennett '21 selected for Eugene S. Pulliam Internship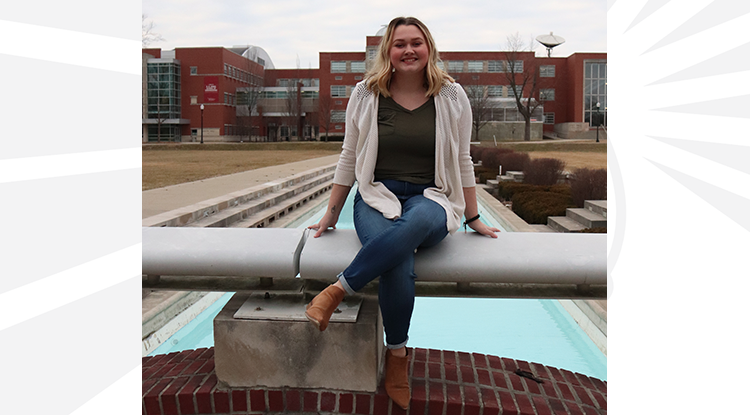 Jayden Kennett '21 (communication major, journalism concentration) recently won a prestigious Eugene S. Pulliam Internship through the Hoosier State Press Association Foundation. University students statewide compete for the journalism internships, which are paid positions, 40 hours per week for ten weeks. Kennett, who is managing editor for The Reflector, will serve her internship this summer at The Daily Journal in Franklin, Indiana.
"I am very excited to have this opportunity so early on in my career. I'm hoping to gain more knowledge of what it is like to work for a daily, professional newspaper and gain transferable skills that will help me on The Reflector," said Kennett.
Kennett, who is a graduate of Shakamak High School in Jasonville, Ind., credits her work at The Reflector in helping to develop her journalism skills, particularly in writing and editing articles.
"The Reflector has taught me all of those things. I have also learned how to be a leader and a better manager. But above all, I have learned how to be confident in my work," Kennett said.
She's also grateful for the mentorship of fellow students who urged her to step out of her comfort zone and apply for the internship as well as other opportunities.
"Zoë Berg [editor-in-chief] and Maia Gibson [former managing editor] have always pushed me to be the best person that I could be and have encouraged me to apply for higher and more challenging positions, even when I thought that I wasn't ready. Jeanne Criswell [associate professor and journalism program director] has given me great advice on how to improve. She has taught me how to be a better editor and an even better writer," Kennett said.
Kennett's advice to incoming freshmen?
"Be confident in yourself and your work, but learn to take criticism and use that criticism to improve."