Robert Edsel shares story of Monuments Men in Penrod Lecture at University of Indianapolis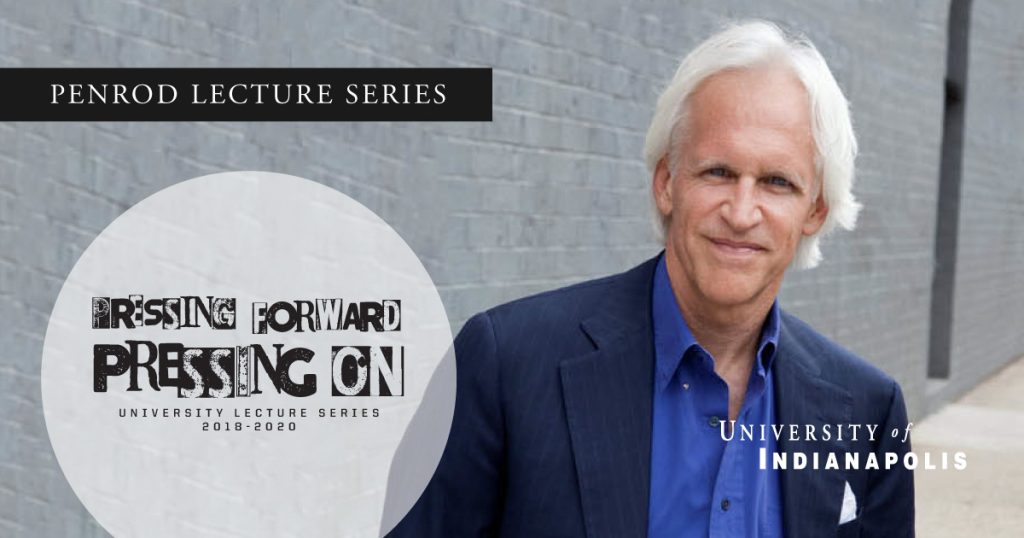 A small group of men and women were tasked with saving precious works of art from certain destruction in the waning months of the Second World War. By 1951, they had located and returned more than 4 million cultural objects stolen by Hitler and the Nazis. Their story had nearly been forgotten when it caught the attention of author and researcher Robert Edsel more than twenty years ago.

After the publication of four books and a Hollywood film adaptation starring George Clooney, Edsel continues to tell the story of "The Monuments Men," and their painstaking and dangerous work to preserve thousands of years of culture. He will discuss their efforts, as well the work to document and recover lost works of art through the organization he founded in 2007, Monuments Men Foundation for the Preservation of Art, during a 7:30 p.m. lecture, Thursday, March 28, 2019, at the Ruth Lilly Performance Hall in the Christel DeHaan Fine Arts Center, University of Indianapolis. Admission is free of charge and registration is encouraged.

The lecture, titled, "The Monuments Men: Anthropological Heroes, Nazi Thieves, and the Greatest Treasure Hunt in History," describes the race against time as a special force of museum curators, art historians and architects from fourteen countries scoured Europe looking for works of art that Nazi forces had confiscated from private citizens and museums.

One of Edsel's goals is to expand awareness of "who the Monuments men and women were and what their roles were during World War II, and the truly epic achievements they had during the most destructive conflict in history," he explained.

From questions about who we are as Americans to the role of art and culture in defining civilization, Edsel said, "there are so many lessons in what took place 70 years ago that have an opportunity to be reminded of who we are today."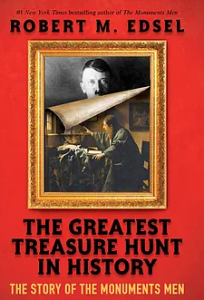 Questions from the audience are welcome. "I'm always extremely interested in hearing questions and observations from those in the audience about the story historically, but also about what's going on today and what their thoughts and concerns are about the future," Edsel said.

Initially driven by curiosity, Edsel spent 15 years tracking down the surviving Monuments men and women. While some of them had been interviewed before, Edsel said up until that point, the focus tended to be on the crimes of the Nazis and not the good work of the Monuments group.

"The fullness of what they'd accomplished had not been shared," Edsel said. "My focus was talking about what the good guys did. They were willing to put on military uniforms and go into harm's way to do something they thought was a noble endeavor and important to the future of civilization."

Edsel interviewed 20 Monuments men and women and went on to develop friendships with them. He also interviewed their family members as part of his research.

Those interviews, he said, "were beyond insightful. They were really the epiphany that got me further engaged because I realized their story hadn't been told to a broad audience. It's resulted in relationships that continue to this day."
The final part of the story has yet to be written, Edsel noted, with hundreds of thousands of objects still missing. The Monuments Men Foundation for the Preservation of Art, which received the National Humanities Medal from President George W. Bush in 2007, has led the effort to locate items and return them to their rightful owners. Edsel's presentations, books and television programs have resulted in more than 100 leads now being pursued by Foundation staff.

The Foundation's high-profile discoveries include the "Hitler Albums," four brown leather albums that the Nazis used to catalog stolen works of art, adding to the 39 albums that were already known to researchers.
"Research is at the core of what we do and it's a critical part of the success we've had," Edsel said, adding, "We know that these issues of protecting cultural property are not just stories of the past. They're very real issues we face today and we'll continue to face them in the future."

This University Series event is presented with support from the Blanche E. Penrod Lecture Series.

Learn more about the Monuments Men Foundation here.