Nelson Kraus presents workshop at AACA-HAPS conference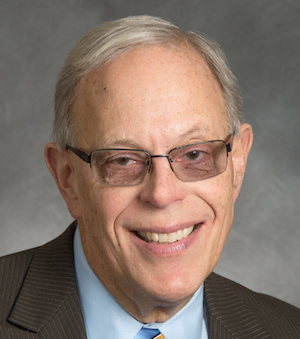 Nelson Kraus, associate adjunct professor of biology, conducted an interactive workshop at the AACA-HAPS Joint Southern Regional Conference, held at Bellarmine University in Louisville, Kentucky, March 29.
The workshop demonstrated peer instruction in a flipped classroom.  It was well received by those attending the HAPS (Human Anatomy & Physiology Society) and AACA (American Association of Clinical Anatomists) conference.
Abstract:
Make learning A&P fun and easy by constantly applying the most basic concept of A&P!  "Anatomical structures are shaped the way they are because of what they DO!"  Form Follows Function!  Memorization is essential but memorization can be minimized when students appreciate how A&P are inseparably compatible.  This can be accomplished by flipping the classroom toward collaborative learning focused on seven (maybe eight) keys to learning, REVVACMM, Repetition, Emotion, Vocalization, Visualization, Association, CONCEPTS, and Movement/Memorization.  This makes A&P make sense!