Five things you didn't know about E. J. Choe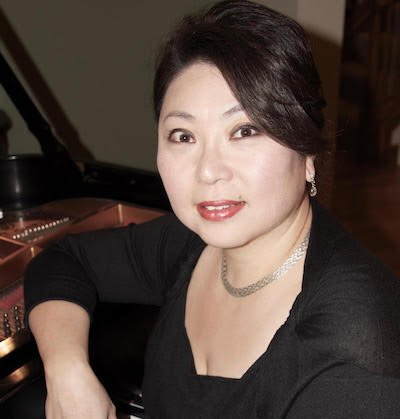 E. J. Choe has worked at the University of Indianapolis since fall 2017 as an associate adjunct faculty and Director for Pre-College and Adult Music Program in the Department of Music.
Describe your background before coming to UIndy?
"My hometown is Seoul, Korea but I moved to the U.S. at age 13 and lived mostly in Denver, Colorado. I started out wanting to major in computer science but switched to music. I started to play piano from age four and continued, receiving degrees from Colorado University and IU Jacobs School of Music.
My interest/expertise is applying technology to music pedagogy.  My favorite thing I have done as a pianist in the past is working with singers in over 40 full opera productions."
What's something people might be surprised to know about you?
"Isaac Slade of The Fray was my piano student at the University of Colorado, Denver when he majored in music.  Although I complained about his songs, I'm glad he said, "E.J. Choe, my piano instructor, was amazing" in his interview."
What do you like to do in your free time?
"I spend most of my free time traveling as a hockey mom for my 14-year-old goalie son."
Favorite musician & why? 
"Thelonious Monk.  Even if I practice 10,000 hours, I could never play Jazz like him. He is truly one-of-a-kind!"
Favorite place on campus?
"The third floor of the Krannert Memorial Library – a nice view and quiet workspace!"