Honoring Longtime Greyhound Bill Bright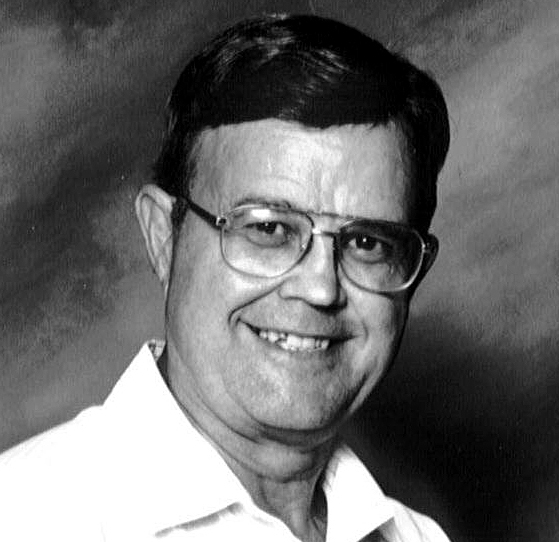 William "Bill" Bright '54, former University of Indianapolis student-athlete and longtime coach and Athletics Director, is being honored Sunday, April 14. The baseball field at Greyhound Park will be dedicated in his name as Bill Bright Field, commemorating a lifetime of contributions and service to UIndy.
One of Greyhound baseball's greatest players as a student-athlete, Bright went on to commit more than two decades as a teacher and coach at UIndy, and then nearly that long as the Athletics Director. All told, Bright devoted 37 years of his life to the University.
"The Bright family is in awe, and so grateful to those who made this tremendous honor possible," the family expressed in a recent statement. "Bill would be so humbled, as he absolutely loved this University and all that it stood for! Baseball was Bill's life and Indiana Central was his home."
"We appreciate the leadership of alumni, and specifically Manny McGuire '73, in keeping our alumni baseball players and friends of that era such a close-knit group throughout the years."
Added McGuire: "Bill was a man of integrity who helped shape so many lives over a 37-year career at the University. While he was a coach, an educator and a mentor, he was also a friend, a pillar in the community, a husband, a father and a leader who dedicated himself to helping others without seeking reward for himself.  It was never about Bill, it was about you."
In 1950, Bright enrolled at the University – then Indiana Central College – where he pitched for the baseball team and played basketball. He lettered each year in baseball and basketball before signing a baseball contract with the Philadelphia Phillies. He was part of the 1952 ICC baseball team that went undefeated and he set nine school baseball records before graduating in 1954.
Bill Bright was the University's head baseball coach for 20 years where his teams earned several conference championships. He was also the cross country coach for 21 years and assistant basketball coach for 21 years before assuming the head basketball coaching position for five years. He served two 3-year terms on the NCAA Division II Men's Basketball Committee.
He concluded his 37 years at the University by serving as its athletics director for 17 years before retiring in 1994. He was second-team All-Hoosier College Conference in 1953, a two-time team MVP, an amateur baseball all-American, and the 1954 Walter Brennemen Award winner. Bill Bright was inducted into the University's Hall of Fame in 1988 and the Indiana Baseball Hall of Fame in 2002.
"Bill Bright devoted his life to this institution, and it is fitting that the baseball field be named in his honor," said Dr. Sue Willey '75, Vice President for Intercollegiate Athletics.
Bill and his wife, Pat Hunt Bright '57, were married in 1956 and have one daughter, Pam '84, and one son, Steve '90. A man of impeccable character, Bill Bright was a role model for his student-athletes, family, and community. Bill passed away on February 1, 2011.