Free Physical Therapy services available via telemedicine during July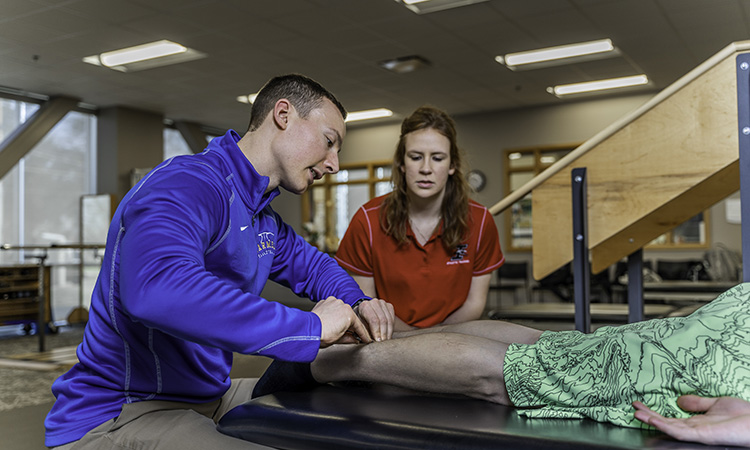 Are pain or physical limitations holding you back from what you want to be doing, but you're concerned about going to a medical clinic during the COVID-19 pandemic? Or maybe you can't afford physical therapy services right now?
The UIndy Krannert School of Physical Therapy (KSPT) has a solution. KSPT is offering free physical therapy services delivered via telemedicine in the month of July.
There is no need for a referral from your physician because Indiana law allows direct access to physical therapy services.
Physical therapy services via telemedicine will be provided by Doctor of Physical Therapy students supervised by a licensed physical therapist.
All patient information is kept confidential. Your information will be shared only between the DPT student and his or her supervisor working with you.
Patients must live in Indiana.
Common telemedicine services provided by physical therapists:
Orthopedic PT – focused on treating patients with injuries to the musculoskeletal system, including joints, bones, ligaments, muscles and tendons. Orthopedic PT can also address arthritis, osteoporosis, joint replacement, and balance disorders. Telemedicine visits can include treatments such as strengthening, flexibility, balance, and functional mobility exercises.
Neurologic PT – focused on treating patients with neurological injuries or diseases. Telemedicine visits can include treatments that will focus on preserving or regaining functions, improving home and community mobility, and increasing independence.
For more information specific to your needs, please click the link below to complete the intake form. Someone from KSPT will be in touch to follow up with you.
https://docs.google.com/forms/d/e/1FAIpQLScTBOPV3Yje7vSWw8dchTceLgmBOQTuEwbjzs2l59VSSgurlQ/viewform