Anthropology faculty and graduate students present their research at national meeting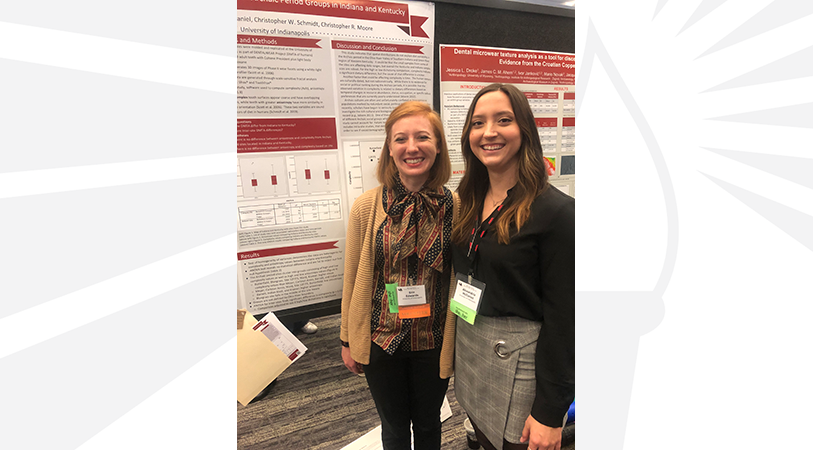 In March, University of Indianapolis anthropology graduate students and faculty presented at the annual national meeting of the American Association of Physical Anthropologists in Cleveland, Ohio.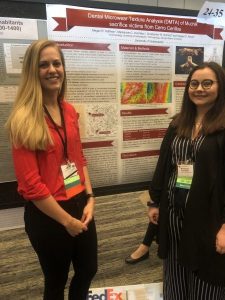 Graduate students Erin Edwards, Alexandria McDaniel (pictured above), Megan Hoffman and MacKenzie Vermillion (pictured right) presented their research regarding dental microwear texture analysis of ancient people from the United States and Peru. Christopher Schmidt, professor of anthropology, contributed to an invited symposium on the study of under-represented groups in the osteological record via a presentation regarding the analysis of burned human remains.