Statement by University of Indianapolis President Robert L. Manuel on the passing of Sen. Richard G. Lugar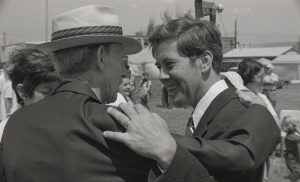 It is with a deep sense of sorrow that we acknowledge the passing of Senator Richard G. Lugar. Our entire University community mourns the loss of the Senator, and we extend our condolences to his family, friends and colleagues.
Like so many in our community, the University of Indianapolis had a long and meaningful relationship with Senator Lugar. He served as a member of our Board of Trustees from 1970 to 2002, and also shaped the youth of Indiana by personally mentoring more than 20,000 young Hoosier leaders over the past 42 years through the Lugar Symposium for Tomorrow's Leaders at the University of Indianapolis.
We have benefited greatly by his presence on campus over the past 42 years and by his mayoral archives which reside within the University's Institute for Civic Leadership. In many ways, these records will ensure that his leadership style, approach to public service and impact will be remembered.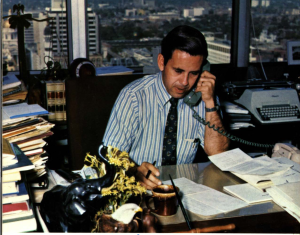 Senator Lugar's life example served as a model for our students. He was a constant reminder that all individual talents should accrue to the benefits of others, and he believed that civic engagement was a cornerstone of a meaningful life and the bedrock of a civil society.
Whether as faculty, board member, special lecturer or graduation speaker, he was a beacon to our community and will be missed.
We will long remember with gratitude Senator Lugar's passionate advocacy for public service, his visionary leadership and work on behalf of regional, national and global initiatives, and his love for the people in the great state of Indiana.