Mission Matters #54 – "Student Leadership at UIndy: Benchmarks from the Past & Beacons for the Future"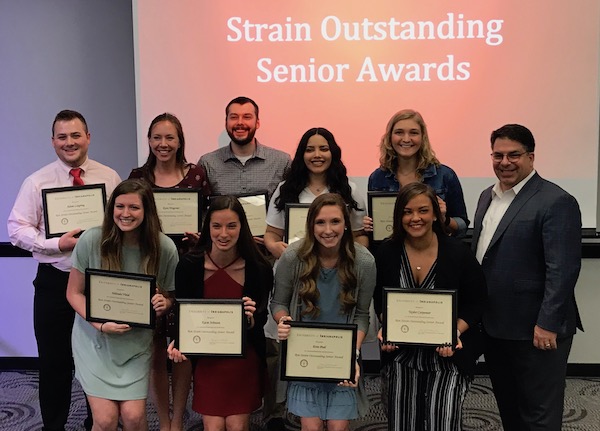 Throughout the 2018-2019 academic year, we have been exploring the student experience of different generations of alumni at Indiana Central College and the University of Indianapolis. In this last Mission Matters reflection on this topic, I focus on a pair of alumni recognized for their leadership in 2018 and 2019.
by Michael G. Cartwright, Vice President for University Mission and Associate Professor of Philosophy & Religion, with contributions from Stephen A. Cox '18, Taylor Carpenter '19 and Andy Kocher '98, '15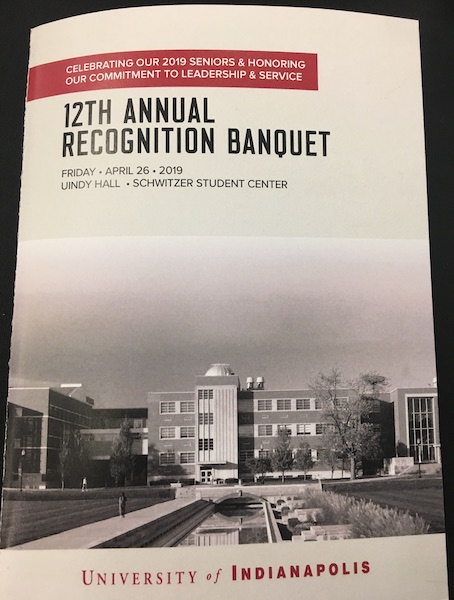 The week between the end of classes and commencement at UIndy is a paradoxical time. The gatherings associated with Senior Week mark new beginnings even as they conclude the season of the undergraduate experience. The annual dinner at which the Office of Student Affairs and Campus Life recognizes student leaders is one of the occasions at which you can see the alignment of past, present and future in the context of one of our University's most vital traditions.
The 12th Annual Recognition Banquet (April 26, 2019) was another wonderful occasion.  Two of the persons who were recognized at this event were Taylor Carpenter '19 and Stephen Cox '18. In the first case, an award named for an alumnus was presented to a graduating student. In the second, a recent alumnus spoke to current students about what he experienced during the year since he graduated.
A Benchmark from the Past
Andy Kocher '98, '15, who serves as AVP for Alumni Affairs, presented the Future Alumni Award, which recognizes one graduating student who embodies the spirit of the late Harvey M. Showalter, Class of 1941.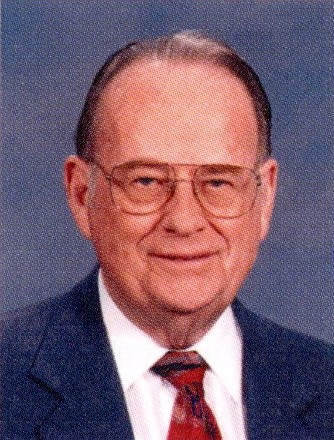 "Throughout his life, Mr. Showalter lived the University's motto of "Education for Service" in serving the University both as a student and an alumnus and in serving the community in many forms of volunteer leadership."
"Tonight, the UIndy Alumni Association is proud to present this award to Taylor Carpenter. Taylor worked in the Office of Alumni Engagement as an alumni student ambassador for two years and provided the keynote address to the 50-Year Alumni Club at Homecoming this past fall. An accomplished student leader, Taylor served as Vice President and then President of the Indianapolis Student Government and was the director of programming for the Janus Club."
"She will graduate next week with a degree in International Relations and Political Science and has already been active in launching her career. She has completed an internship with the U.S. Department of State, Bureau of Diplomatic Security in the Houston, Texas, field office and has traveled to four countries during her academic career. She currently is an intern in the Office of International and Latino Affairs with Indianapolis Mayor Joe Hogsett."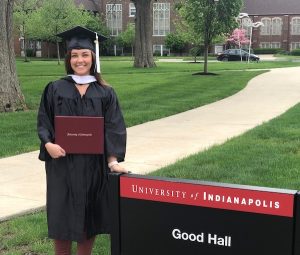 "Taylor is a shining example of the University's motto of Education for Service. Whatever corner of the world her illustrious career will lead, she is truly a Greyhound Forever."
With these words, Andy Kocher projects Taylor Carpenter's life into a future trajectory already traveled by Harvey Showalter '42.  At the same time, we can look at the life of a recent alumnus as an example that invites current students to imagine their own future as leaders.
A Beacon for the Future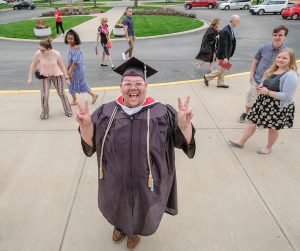 The Keynote speaker for the 12th Leadership Banquet at the University of Indianapolis was Stephen A. Cox, who earned his Bachelor of Arts in Theatre degree in May 2018. As a theatre major, Stephen spent most of his creative energy as an actor and director and served as Event Coordinator and President for Alpha Psi Omega. Throughout his academic career, he acted and directed in several productions, and received several awards and scholarships for his work.
In retrospect, Stephen recognizes that his activities outside his major also played an important role in making it possible to succeed in his current position.
As Stephen explained in his keynote address, "Outside of the theatre department, I spent much of my time working for the Office of Admissions as a Greyhound Ambassador, giving tours to prospective students. I eventually made my way into a Student Mentor position where I assisted in planning, implementing, and facilitating the hiring, training, and retention of first-year Greyhound Ambassadors. I also held an internship within admissions as a Summer Representative during the Summer of 2017 where I got to travel across Indiana to talk to prospective high school students about UIndy."
Stephen Cox serves as Campus Guest Coordinator at another church-related comprehensive university in Indiana where he schedules and manages visits for prospective high school students and oversees and supervises the student ambassador tour-guide team. He strives to foster an open and welcoming environment and experience so that prospective students will also want to join our family.
Stephen described his current work this way:
"The best part of my job is being able to work with my Ambassadors. When I first started in this position, I had quite a bit of a learning curve. Adapting to a new admissions office with different policies and procedures than what I was previously acquainted with was a fun challenge. But I quickly realized why I was hired and it was because my students needed someone to invest in them instead of just using them for the purpose of giving tours.
"I went in with the goal to create an ambassador program that would allow my students to become self-aware that what they do as ambassadors is directly applicable to whatever career they see themselves in after college. I've implemented training exercises that I learned while I was a theatre major here that have directly influenced the quality of our tours, but it has also directly influenced the quality of professionals that my ambassadors are developing into. And I hope all of you are able to see for yourselves . . . that's what UIndy is actively doing for every student."
"That's why we're here celebrating your accomplishments. Everything you have done here and will do here will directly impact your professional development, and maybe even more importantly, your personal development. In everything you do, I challenge you to remember our motto of 'Education For Service'. . ."
****************
In the midst of various differences that we can name between Harvey Showalter '41, Stephen A. Cox '18, and Taylor Carpenter '19, these members of the extended family we call the University of Indianapolis share a decades-long experience of leadership development. In the first case, the University remembers an alumnus in the context of its motto, lifting up a beloved figure as a lens through which to interpret the significance of the leadership of an outstanding student, Taylor Carpenter. In the second, a recent alumnus points the way forward for students who are still involved in leadership development activities at the university.
This kind of fusion of temporal horizons is what happens when institutional traditions display vitality. And that is certainly the case with respect to our university's motto.  In his book 'Downright Devotion to the Cause' (2002), Dr. Frederick Hill pointed out that the university's motto of "Education for Service" was not coined until the late 1940s.  Even so, the theme of service shows up in every era of our institution's history.  In the midst of many significant changes, Professor Hill taught us, we can discern "a legacy from preceding generations and for those yet to come" and "a benchmark from the past and a beacon for the future."
Next year, we will have the opportunity to see it happen yet again when the Office of Student Affairs and Campus Life hosts the 13th Annual Leadership Banquet. The tradition of "Education for Service" remains very much alive at UIndy!
As always, I invite your feedback at missionmatters@uindy.edu. In the meantime, thanks for taking the time to reflect with me. Remember: UIndy's mission matters!