University of Indianapolis to host Guitar Foundation of America's 2020 International Convention and Competition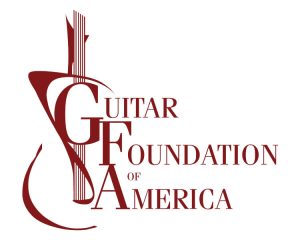 INDIANAPOLIS—The University of Indianapolis will host the prestigious Guitar Foundation of America (GFA) International Convention and Competition in 2020. The six-day convention, scheduled for June 22-27, 2020, will gather hundreds of classical guitar masters and enthusiasts from all over the world, including the most elite performers of the genre.
The annual GFA Convention, which is the single largest classical guitar event in the world, includes three concerts per day, a wide array of lectures, hands-on workshops, masterclasses and private lessons, a comprehensive vendor exposition and luthier showcase, the famous International Concert Artist Competitions, a Hall of Fame awards ceremony, and two guitar orchestras, open to all attendees. Some performances will be open to the public.

The GFA Convention is also home to three divisions of classical guitar competitions. The winner of the GFA International Concert Artist Competition is awarded an extensive international tour, along with a cash prize, recording contract and publishing contract. The International Youth Competition (IYC) has both senior and junior divisions that offer young players the opportunity to perform for an elite panel of judges as well as the large GFA audience. Winners of the IYC receive cash awards and generous prizes from GFA sponsors.

Event organizer Nemanja Ostojić, associate adjunct professor of classical guitar, said the convention will make a positive impact throughout the Midwest.

"The festival will be packed with guitarists from all over the world. This is a great opportunity for students, faculty and the local community to get involved. Leading guitar magazines and international publications will cover the event, simultaneously placing the UIndy campus and our city on the world map of guitar," Ostojić said.
"We are grateful for the energy of the entire team at the University of Indianapolis that has made it possible for the GFA to bring our annual classical guitar festival to Indianapolis. It is a great bonus for the implementation of our artistic vision that the strong guitar program at the University is led by an internationally renowned artist, Nemanja Ostojić, who has a deep understanding of and commitment to artistry at the highest level. We can't wait to share great music with all of our guests in the beautiful facilities at UIndy," said Martha Masters, Guitar Foundation of America president.

The GFA convention is a broader part of academic initiatives at the University of Indianapolis to connect students with expert musicians. Ostojić has organized trips for students to participate in the annual Guitar Art Festival in Belgrade, Serbia. He also has coordinated the University's Classical Guitar Series, featuring musicians such as Martha Masters and Andrew Zohn, who gave performances and master classes on campus.

"Providing students with life-changing experiential learning opportunities is built into the curriculum at the University of Indianapolis," said Robert L. Manuel, University of Indianapolis president. "We are proud to host the Guitar Foundation of America's premier event, which continues our tradition of networking with world-renowned artists who contribute so much to a vibrant cultural life on campus and throughout the community."