UIndy Masters in Real Estate Development students compete nationally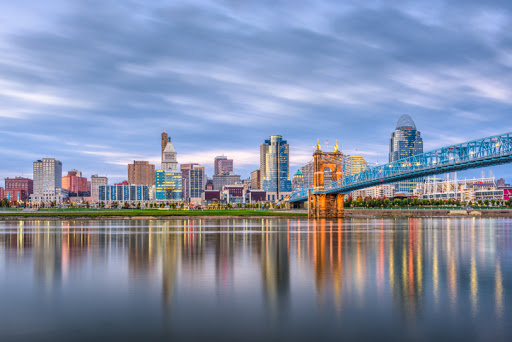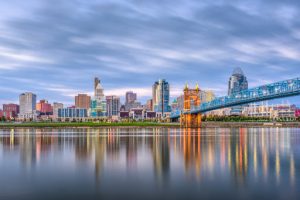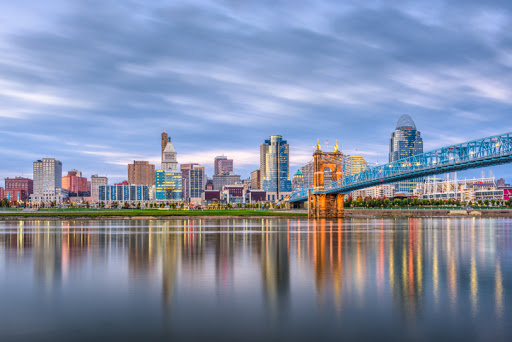 Two UIndy students recently competed in a national real estate development case competition hosted by the Urban Land Institute.
Bryan Conn '20 and Anthony Heygood '20, who are enrolled in the Masters in Real Estate Development program, were tasked with creating a plan for reuse of land along the Ohio River in downtown Cincinnati, Ohio. 
Each team had 14 days to complete the project, which included architect drawings, infrastructure plans, renderings, a financial narrative, and graphic design elements.  
Although the Greyhound team didn't make it to the final round of the competition, Conn and Heywood said they were extremely appreciative of this opportunity and of their mentors at UIndy.
"Eric Harvey was paramount in keeping me confident that I could do what was tasked of me and providing resources to complete the project," said Conn. "Without Eric, I don't believe I could have produced a sensible solution to the complex problem I was faced with."  
Conn added that this competition has helped him gain a deeper understanding of mixed-use development programs and how development programswork.
"I learned that development is truly only completed working as a team," added Heywood. "There are so many pieces that go into building one building for a city, let alone an entire five-year phased development. You have to be open to everyone's ideas and criticisms."