Savannah Phipps '21 (biology) presents at ESA conference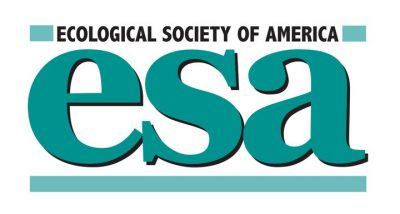 Savannah Phipps '21 (biology) recently gave an oral presentation of her research at the Ecological Society of America (ESA) annual meeting in Louisville, KY.  ESA is the largest and most prominent disciplinary society of ecology, the study of the interactions of organisms with each other and their environments.  The ESA annual meeting hosts 5000-6000 attendees each year mostly from the United States, Canada, Mexico, and various countries of South America, Europe, and Asia.
The research study sought to determine if differences in ploidy (i.e., the number of genome copies in their cells) between individuals of Claytonia virginica (spring beauty) caused differences in phenotype and reproduction.  Diploid individuals (with two genome copies per cell) were smaller in leaf and flower measures but had greater reproduction than triploid individuals (with three genome copies per cell).  No individuals of hybrid ploidy, which theoretically are possible, have been found, suggesting a barrier to diploid-triploid reproduction.  Investigations of habitat distribution, flower development, and pollinator behavior suggest that gamete incompatibility or hybrid inviability prevent diploid-triploid hybridization.
Savannah's research and presentation were supported by the Indiana Academy of Science, UIndy's Research Fellows Program, a Shaheen College of Arts & Sciences Student Career Readiness and Leadership grant, the Office of the Provost, and her research advisor Dr. Daniel Scholes (assistant professor, biology).  The study was conducted in Morgan-Monroe State Forest.