UIndy students, faculty engage the community during election season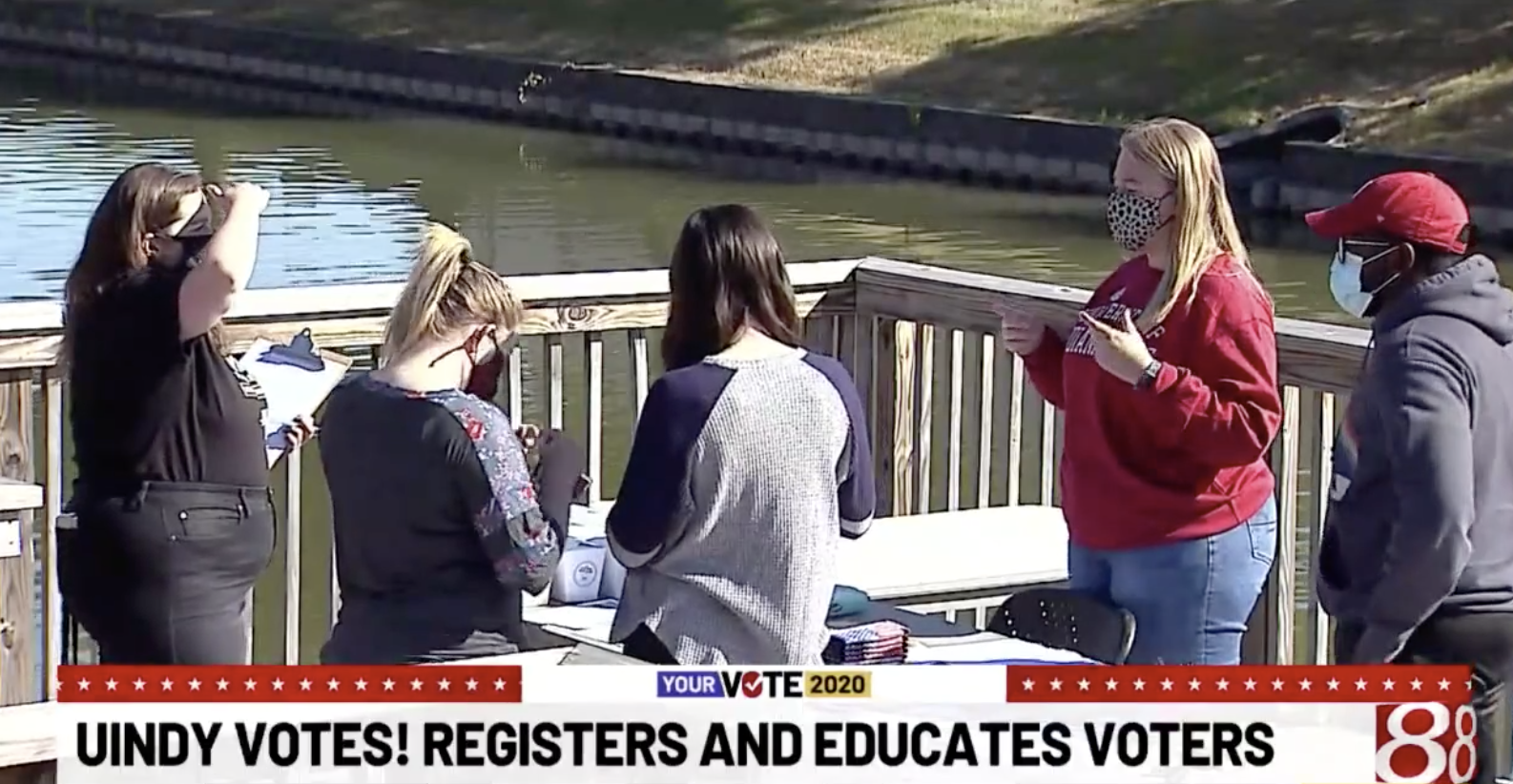 UIndy Votes!, a nonpartisan effort at the University of Indianapolis to register and educate voters, was recently featured on WISH-TV.
Alexandra Nickerson '21 (political science and communication, honors concentration), who serves as senior project director and student communication specialist, and Whitney Tipton, assistant professor of communication, were interviewed for the story. Watch the video here.
Learn more about the history of UIndy Votes!
Katie Greenan, assistant professor of communication, is assisting with the Biden/Harris presidential campaign in the weeks prior to the November election by hosting nationwide training sessions for campaign volunteers. Greenan is a nationally recognized expert in human communication, broadcast journalism, digital multimedia production, education leadership, interviewing, qualitative research and public speaking.