UIndy announces new Logistics Learning Lab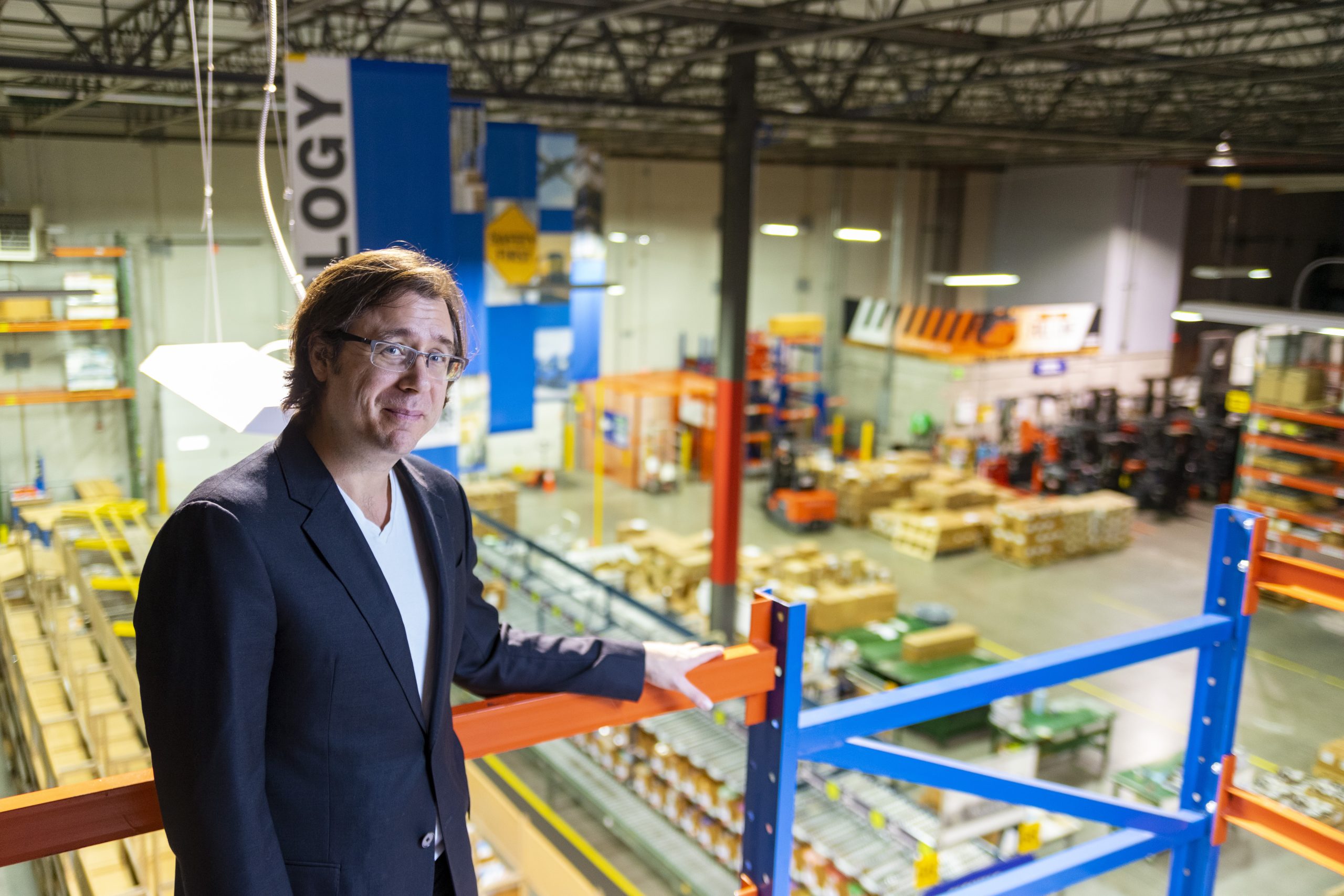 The University of Indianapolis and Vincennes University are announcing a partnership between the University of Indianapolis School of Business, Department of Operations and Supply Chain Management and the Vincennes University Logistics Training & Education Center (VU LTEC). This partnership aims to provide educational training experiences with VU LTEC's cutting-edge technology and industry-tested equipment through warehousing simulation exercises conducted by VU LTEC staff at VU LTEC's 30,000 square foot warehouse facility located in Plainfield, Indiana. 
The UIndy Logistics Learning Lab, located inside VU LTEC, will allow University students to participate in lab simulations which have been developed by VU LTEC staff and Dr. Craig Seidelson, assistant professor of operations and supply chain management. Simulations in the Lab will encompass activities like unloading, software assisted fulfillment, and operating packaging automation, transportation management and working with other warehouse equipment. 
Undergraduate students will spend between three and six hours in the Lab per term, with graduate students potentially exceeding that.
The genesis of this partnership occurred in 2017 when Seidelson approached VU LTEC about his students utilizing the VU LTEC space to supplement their classroom learning. "I wanted a place where students could learn about logistics outside of a classroom," Seidelson says. "The easiest way to teach it is actually in a warehouse."
UIndy supply chain management students were previously getting their first hands-on experience during their applied business projects, which they conducted completing in actual warehouses for companies around Indianapolis. But Seidelson found that there was too large of a jump from the classroom to the warehouse.
"What I found was the gap between the classroom and the real world was wide when it comes to logistics," Seidelson says. "And the new UIndy Logistics Learning Lab will bridge that gap."
"We're going to put students in lab, put their education into practice, and once they understand things in that lab, that will make them much more capable when doing their applied business projects with actual clients."
Larry Belcher, dean of the School of Business, added, "The UIndy School of Business curriculum is built around applied learning using industry tools.  This is another way in which we are preparing our students to make a seamless transition into their chosen careers." 
The Lab makes the UIndy supply chain curriculum unique among schools in Indiana. Seidelson says that there are no other four-year supply chain programs where the university is offering a laboratory for the study of logistics.
Each simulation in the Lab is a competition amongst teams. Students are graded on specific objectives, completion time, pick/pack accuracy and more. In the lab exercises, there is intentionally very little instruction in hopes that the students will learn by doing with a debriefing period at the conclusion of the exercise. 
"The point is to be creative. Learn from your mistakes, through the mistakes of others," Seidelson says. "The key is putting the education into practice. It's messy, it's dirty and things rarely work exactly as expected. We want to prepare the students for real-world experiences."
About Vincennes University Logistics Training & Education Center
Vincennes University Logistics Training and Education Center (VU LTEC) located in Plainfield, Indiana, has a mission devoted to developing and delivering industry-approved education and training programs that meet the ever-increasing demands of employers in the logistics industry. VU LTEC is dedicated to providing high-quality training through a blended learning environment, encompassing classroom, online and hands-on instruction that will enable VU LTEC students to graduate with certifications, degrees and real-world experience.
About the School of Business
Applied learning is the key to the University of Indianapolis School of Business supply chain management curriculum. From managing "back-office" tasks, to meeting objectives in the warehouse setting, University of Indianapolis School of Business students "learn by doing." Both undergraduate and graduate courses are taught by dedicated faculty, many of whom bring years of real-world experience to the classroom. Outside the classroom, students gain valuable internship experiences at nearly 100 different businesses each year and are well-prepared to enter the job market or advance in their careers upon graduation.