Christopher Schmidt publishes co-edited volume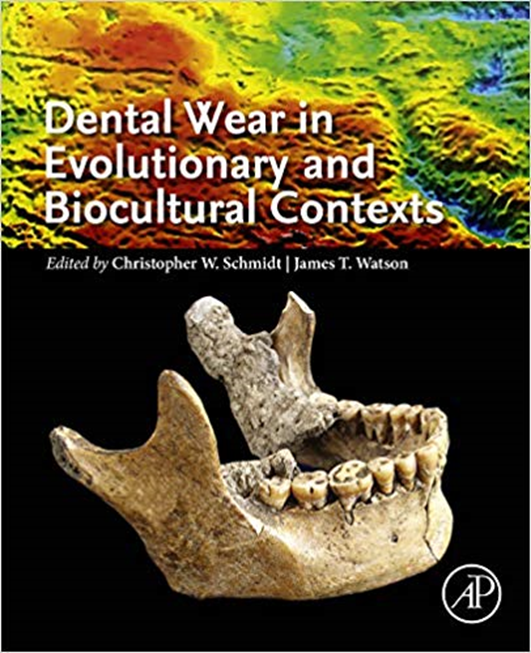 Professor Christopher Schmidt of the Department of Anthropology published a co-edited volume in 2019 entitled, Dental Wear in Evolutionary and Biocultural Contexts. It was published by Academic Press.
From Elsevier (publisher):
Description
Dental Wear in Evolutionary and Biocultural Contexts provides a single source for disseminating the current state-of-the-art research regarding dental wear across a variety of hominoid species under a number of temporal and spatial contexts. The volume begins with a brief introductory chapter addressing the general history, understandings and approaches to the study of dental wear. Remaining chapters cover dental macrowear and dental microwear. Students and professionals in anthropology, specifically paleoanthropologists, bioarcheologists, archaeologists, and primatologists will find this book to be a valuable resource. In addition, it is a helpful guide for dentists and other dental professionals interested in dental function.
Key Features
Covers a wide range of topics, including method and theory, macrowear and microwear in primates, and fossil hominins
Highlights several recent technological innovations, including occlusal fingerprinting, considerations of enamel mechanical properties, and microwear texture
Includes case studies from archaeological populations