University of Indianapolis announces new Board of Trustees members

INDIANAPOLIS—The University of Indianapolis Board of Trustees appointed Annetta C. Beauregard of Alexandria, Virginia, and Dr. David Kiley of Indianapolis, Indiana, to the Board of Trustees during the September 2019 board meeting.

"Our newest Board members bring a powerful combination of innovation and expertise to the table," said Board Chair Stephen F. Fry. "Their career paths truly represent the University's motto of 'Education for Service.' We are thankful to serve alongside them as we continue to strengthen the University and plan for the future."
"The changing landscape of higher education requires institutions to demonstrate relevance within the world of business while simultaneously building social capital for our students. We look forward to the guidance of our new Board members, each of whom is uniquely qualified to make those vital connections," said President Robert L. Manuel.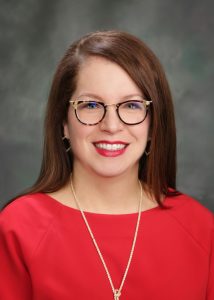 Annetta Beauregard has had a 20+ year career in biopharmaceutical drug development. Her primary passion is the intersection of science, healthcare and policy.  She advocates for science-based, innovative regulations that support patients having access to life-saving medicines in a timely manner. Ms. Beauregard is Vice President of Global Regulatory Policy for Johnson & Johnson. Her remit is to not only advocate for priority regulations in the U.S., E.U., Asia Pacific, Latin America, Middle East and Africa, but also to ensure rapid internal adaptation to external changes impacting Research and Development (R&D) strategies. She leads a team of professionals who partner extensively with regulators, government and non-government organizations, patient groups, academia, public-private partnerships and Trade Associations for policy development and implementation. Prior to Johnson & Johnson, Ms. Beauregard was Head of Regulatory Policy and Operations at Vertex Pharmaceuticals. She led a global team of not only policy but also built and developed operations in a young and rapidly evolving company. She held similar positions with increasing responsibility at Merck KGaA, Amgen and Eli Lilly. 
Ms. Beauregard was born and raised on the southside of Indianapolis and is an alumna of the University of Indianapolis, where she earned her Bachelor of Science degree in Psychology in 1994 and a Master of Science degree in Physical Therapy in 1996. Her first career was as a physical therapist. She practiced for nearly five years at Wishard (now Eskenazi) Hospital before obtaining her Master of Business Administration from the Kelley School of Business at Indiana University and joining Eli Lilly. Ms. Beauregard and her family live in Washington, D.C.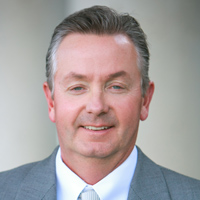 Dr. David Kiley was named President for Community Health Network's Indianapolis region, which includes Community Hospital South, Community Hospital North, Community Hospital East and Community Heart and Vascular Hospital, in January 2019. He serves as chairman of the board for the Community North and Community South Rehabilitation Hospitals. A physician, educator, adviser, business strategist and administrator, Dr. Kiley has been with Community for more than 25 years and most recently served as the president for the Network's former South and East regions. Dr. Kiley graduated from Arizona State University with a Bachelor of Science degree in Business Administration in 1982 and then from the Indiana University School of Medicine in 1986. He completed his obstetrics and gynecology residency at St. Vincent Indianapolis in 1990 and went on to practice OB/GYN for more than 20 years, primarily at Community Hospital North. Dr. Kiley also holds a Master's degree in Business Administration from the University of Indianapolis, awarded in 2014.
Having spent the first half of his professional life as a physician administering the delivery of healthcare services affecting women and OB/GYN practice issues, Dr. Kiley's goal for the remainder of his career is to take on a leadership role addressing solutions to the complex challenges of 21st-century healthcare delivery, administration and education. Dr. Kiley brings a deep knowledge of clinical practice as well as business practicalities, a history of service in high-level advisory roles in and out of the medical community as well as a longstanding reputation for high integrity.
Dr. Kiley has been married to his wife, Pam, for 30 years. Together they have three children.