MLK service of remembrance and reflection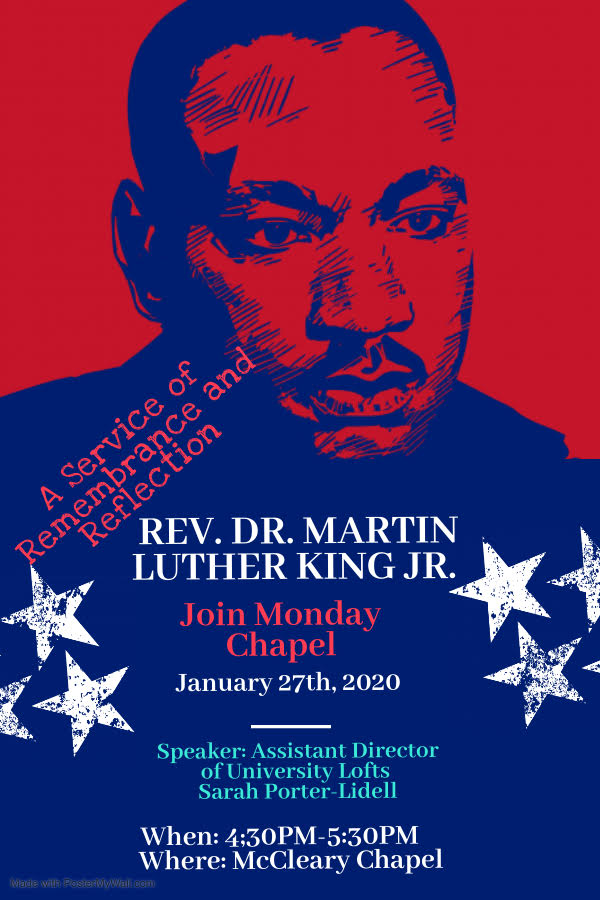 Greetings Colleagues!
You are cordially invited to join Monday Chapel in A Service of Remembrance and Reflection on Monday, January 27th at 4:30pm in McCleary Chapel. The experience will feature beautiful music that honors the legacy of Dr. King, words of reflection from our very own UIndy students, and a dynamic speaker, our very own, Sarah Porter-Lidell, Assistant Director of University Lofts.  Please make the celebration complete with your presence!  We would LOVE to have you!