Greyhounds giving back: Tiffany Hanson '06 selected as judge for ELEVATE Awards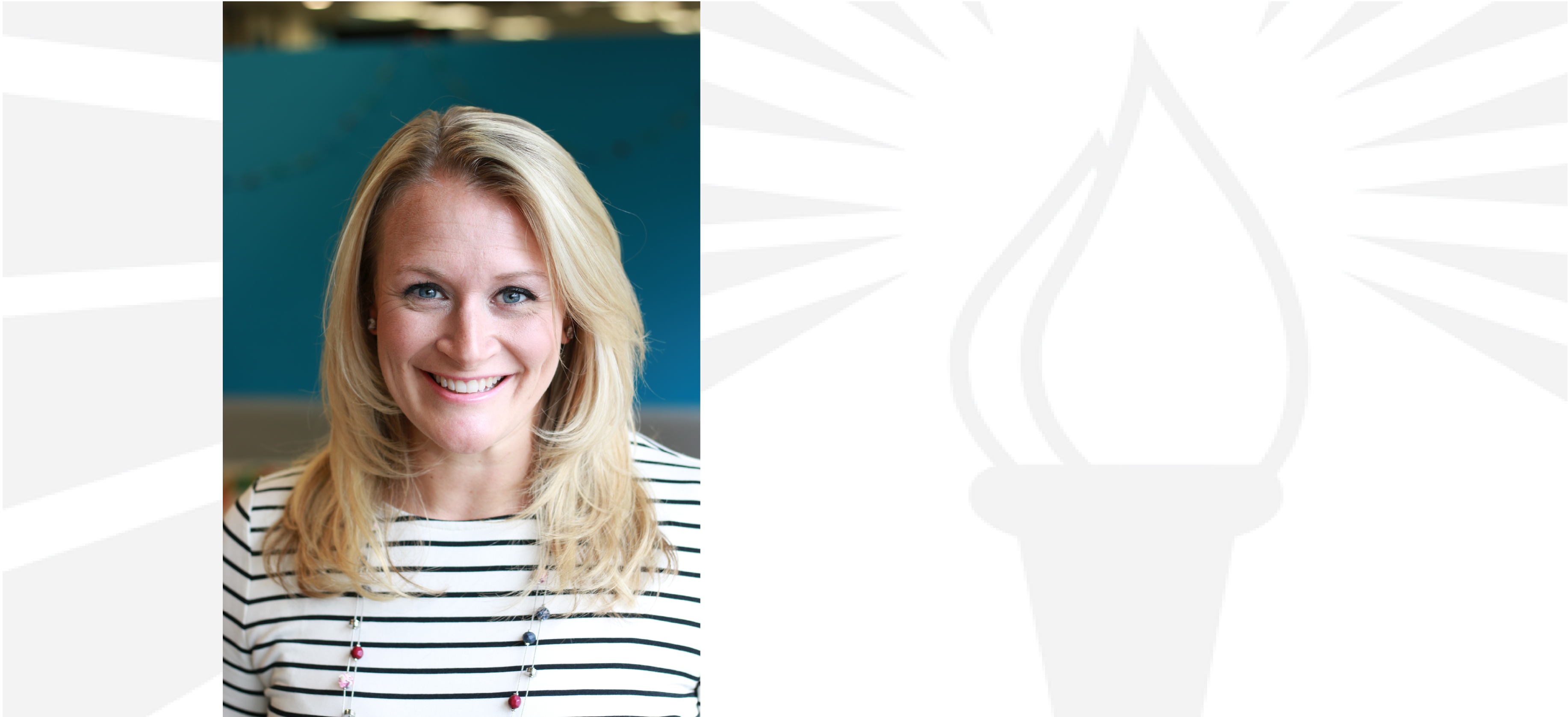 Tiffany Hanson '06 (communications, emphasis in public relations) was recently selected to be a judge for United Way of Central Indiana's 2020 ELEVATE Awards. Hanson was selected to identify finalists for this year's awards from nearly 100 applicants. Hanson currently serves as Outreach and Engagement Manager for LUNA Language Services and as the Director of Marketing and Communications for Indy Pride, Inc..
Hanson has become an excellent ambassador for UIndy and leads by example when it comes to serving others. "I am driven every day to help people in the work that I do and to make my community a better place. I would encourage all students (and alumni!) to consider taking time to reach out to your friends, neighbors, and strangers to understand how your time and talents can make the world a better place for those around you and allow that to drive your passion," she said.. 
Below is a conversation with Hanson about her experience with service learning, judging for the ELEVATE Awards, and a career full of philanthropy and a passion for helping others.
How did you become involved with the ELEVATE Awards?
A couple of years ago I served on a planning committee for IndyVolved (a large annual nonprofit expo produced by IndyHub) with Ashleigh Wahl, who is in charge of planning for UWCI's ELEVATE Awards. She and I have stayed connected since then and she was familiar with all of my community engagement work, so she reached out to me to be a judge. I was delighted to accept the honor of serving on the judges panel.
You've served in a lot of community-related roles. Why do you think that type of work is important for organizations to focus on here in central Indiana?
I think community-related work is important for people and organizations to focus on no matter the region. In every area of our country we can find neighbors and friends that need support. As someone who has a lot to be grateful for in my life, I feel it is important to share my time, talents, and resources with my community. 
I engage in a pretty robust amount of community work because my career allows it, but I believe that we all can make some time and space to donate resources to local community organizations to help everyone in our community to truly thrive. When our neighbors and friends thrive, then we thrive, and our businesses thrive too!
In your role as a judge, was there anything that struck you about the kind of philanthropy/volunteer/activist work that people are doing in the community?
One finalist that really stuck out to me was a local chef who had utilized their time and connections to support other nonprofit organizations. As someone who worked in restaurants for many years, I have really enjoyed seeing our local culinary scene explode over the past 10 years and it's amazing to see what chefs can to do give back to the community.
When you think about it, bringing people together over a meal is one of the most common ways to gather and connect people from all backgrounds. Breaking bread together gives us a shared experience and opportunity to connect. For nonprofit organizations, this also gives them an excellent way to connect with their constituents to spread awareness of their services as well as with their donors to raise funds! I loved the fact that this local chef had used their unique talents to support the community in such an engaging way.
What advice do you have for current students who want to get involved in community activism/philanthropy?
I would suggest finding a nonprofit that aligns with something that you are truly passionate about and finding out how you can develop your own talents through donated work. For instance, my role with Indy Pride began as a volunteer position mostly managing their social media platforms, and it later turned into a paid position. 
As the Director of Marketing and Communications, I have been a part of a complete rebranding of the organization, launching a new website, managing four social media platforms, learning basic graphic design and assisting in promoting one of the largest parades in Indianapolis and the largest LGBTQ+ festival in the state! Many of those skillsets were very new to me before I had interacted with the organization and I was able to dive into those through my volunteer position and really create a reputation and niche career for myself.  
I would also suggest utilizing volunteer opportunities to build your network. Connect with leaders and members of the Board of Directors for the organization that you volunteer your time with that are doing work in the career fields you may be interested in. Ask them about their career pathways and for advice. Learn from the work that they have done to guide your own career decisions. They may even be able to assist you in finding a job opportunity down the road!
About United Way of Central Indiana
United Way addresses generational poverty in Central Indiana and to be selected as a judge for this honorary role requires a strong understanding of the Central Indiana landscape, demonstrated working knowledge and accomplishments in areas of community impact, and a passion for service in various areas ranging from volunteerism to board membership.