HR welcomes new employee, Kara Ooley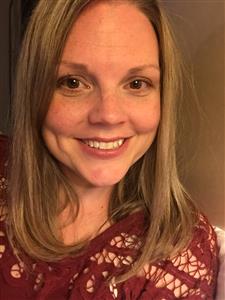 Kara Ooley joined UIndy as a Human Resources Business Partner in February.  In her role, she will partner with several departments across campus, including the Shaheen College of Arts and Sciences, the School of Business, the School of Education, University Advancement, Information Technology, Campus Life, and others.  As a Human Resources Business Partner, Kara will provide consultation to her assigned departments and anticipate and address their HR-related needs.
Kara comes to her position with 15 years of HR generalist experience in the hospitality, pharmaceutical, and not-for-profit industries.  She completed her BS in Communications and Journalism at Miami University and plans to pursue a master's degree at UIndy.  She is passionate about Human Resources' role in supporting the organization to ensure an outstanding workplace for all.
Kara enjoys spending time with her family and her two young sons, getting outdoors, and traveling to enjoy new experiences.