Service-learning opportunities with Jillian Lain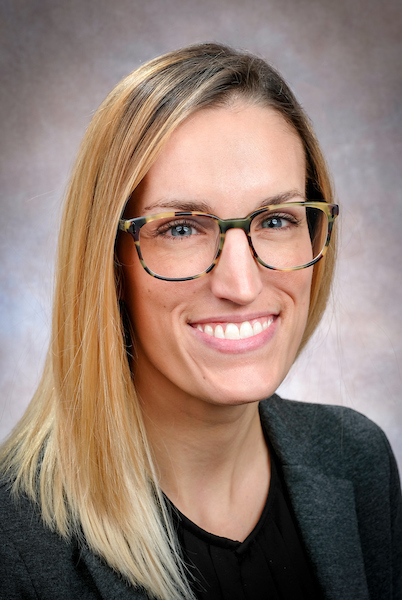 Jillian Lain has taught the Service Learning Lab in connection with the Social Problems course a number of times over the past five years here at UIndy.
In addition to teaching, Lain has worked with Center for Service-Learning & Community Engagement Director Marianna Foulkrod to help create service-learning opportunities for students at organizations such as the Arthritis Foundation, Little Flower Neighborhood Association, Partners in Housing, Keep Indianapolis Beautiful, Indiana Forest Alliance, Freewheelin' Community Bikes, and Indy Yoga Movement. Lain has also worked alongside Foulkrod to brainstorm service-learning opportunities within her own neighborhood association.
When it comes to service-learning, Lain mentioned that her "favorite part of service-learning is the opportunity to find one's passion. As a student, service-learning and having experiences off-campus helped shape my entire career path and helped me to realize my passion to serve others, work with young people, and to give back to my community. I've been lucky enough to see these similar realizations in my students, which just perpetuates my passion for this work even further."
Lain also has advice for anyone interested in becoming involved with Service Learning. "Be open-minded & trust the process. It can be a little nerve-wracking to think about being sent off into a community to work with an organization you've only heard of once or twice. Keeping an open mind to know that the experience can and will positively shape you into a more caring, compassionate, and well-rounded individual."