UIndy crafts illustrated cookbook for 'Empty Bowls' fundraiser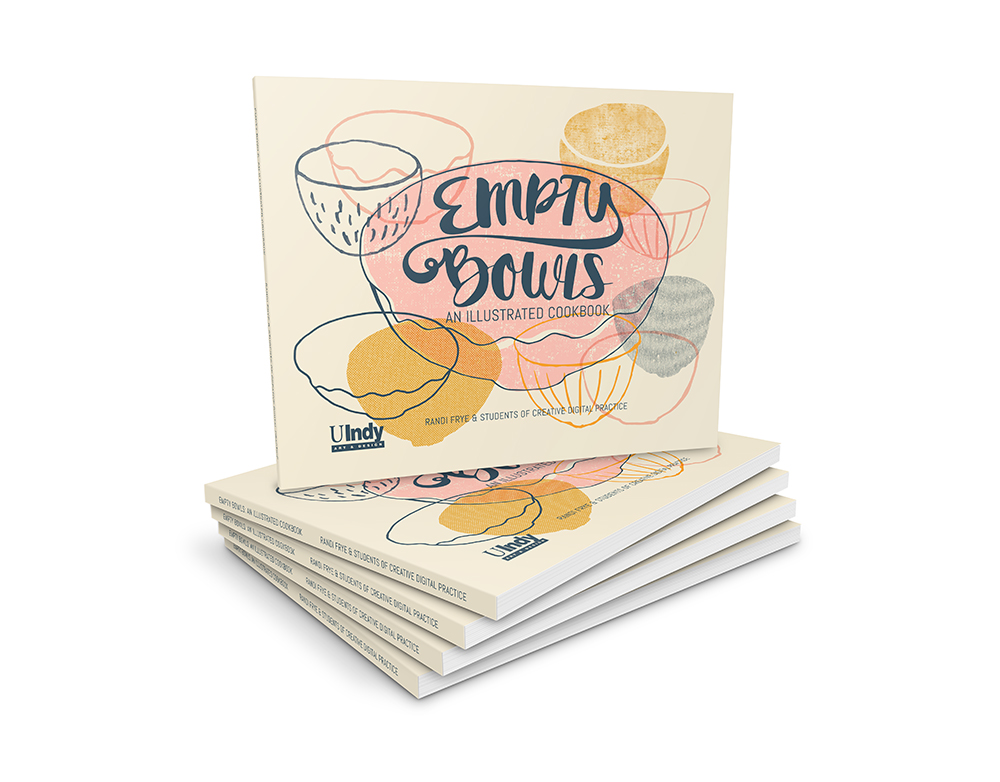 UPDATE: Per recommended guidelines from the Centers for Disease Control and Prevention (CDC) and World Health Organization (WHO) to prevent the spread of coronavirus (COVID-19), this event has been canceled. Visit events.uindy.edu for updates.
Empty Bowls is an internationally recognized grassroots movement by artists around the world to care for and feed the hungry in their communities. This month, the experience is coming to the University of Indianapolis for the first time!
Get details for the event, taking place on campus Thursday, March 26
An illustrated cookbook created by Department of Art & Design Assistant Professor Randi Frye and students in her creative digital practice classes from Fall 2018 through Fall 2019 will be sold during the event.
The cookbook features 80 recipes. University of Indianapolis faculty and staff were asked to contribute recipes that the students could use to work with, so a large portion of the recipes are from the Greyhound community.
100% of proceeds from Empty Bowls will benefit Gleaners Food Bank of Indiana