University of Indianapolis occupational therapy and physical therapy programs ranked among national top 50 by U.S. News & World Report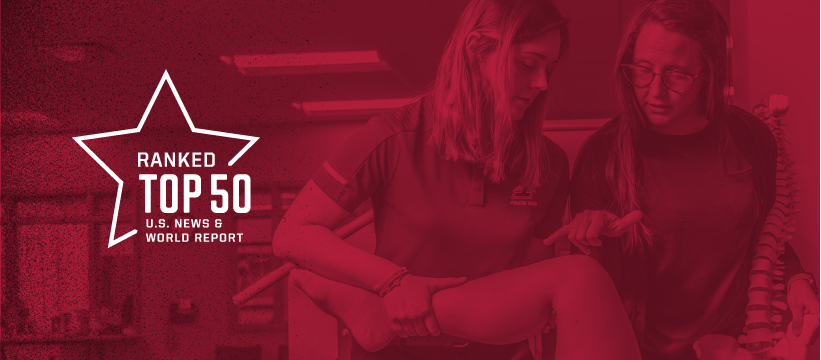 The annual U.S. News & World Report graduate school rankings were released this week and UIndy's occupational therapy and physical therapy programs both ranked in the top 50 programs in the nation. Both programs were each recognized as the top-ranking programs in Indiana.
The University of Indianapolis occupational therapy (OT) program, which offers both master's and entry-level doctoral degrees, ranked 29 out of 198 OT schools. The Doctor of Physical Therapy program ranked 42 out of 239 physical therapy programs across the country. 
"We are excited to have our two largest graduate programs listed in the top 20 percent of graduate programs in their respective fields," said Dr. Stephanie Kelly, dean of the College of Health Sciences. "The rankings, which are based on the quality of the academics we offer, are a testament to the faculty who work together to ensure our students are well-prepared to take their place in the healthcare industry when they graduate." 
Among the notable aspects of both programs is the Community Patient Resource Group (CPRG). CPRG brings community volunteers living with a range of disabilities into the classroom with students, who receive real-world experience working with patients with various diagnoses from as early as the first month of their program. 

Nursing programs also recognized
University of Indianapolis School of Nursing online programs made the U.S. News & World Report's Top 100 Schools in 2020, moving up 57 points in the Best Online Master's in Nursing Programs category from 118 to 61. The master's program in nursing also was recognized in the rankings at 112.