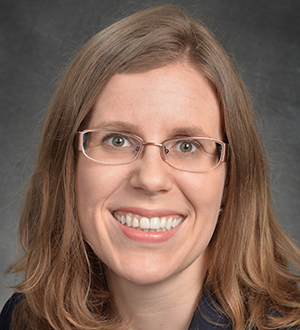 Professor Briyana Morrell recently published "Interprofessional education week: The impact of passive and experiential learning activities on student's perceptions of interprofessional education" in the Journal of Interprofessional Care.
Journal of Interprofessional care publishes research into interprofessional studies in health and social care including education and collaborative practice.
"The purpose of the study was to determine students' perceptions toward interprofessional healthcare, as measured by the Student Perceptions of Interprofessional Clinical Education-Revised (SPICE-R), one week before and one week after the events to determine if the type of learning activity – more passive, didactic-type events or active learning events – impacted outcomes."
Find the journal here
Morrell also published, with the contribution of Professor Sarah Holmes, "Managing difficult patient encounters: Simulation design, findings, and call to action." in American Journal of Pharmaceutical Education.
The goal of this article is to implement and evaluate a difficult patient encounter skills laboratory simulation emphasizing students' self-assessed communication abilities and affective skills.
"Three student cohorts were analyzed for significance of change in self-perceived communication abilities. Thematic analysis of the qualitative reflection responses was performed."
Find the journal here