David Olawale, Rhonda Wolverton present webinar on art-engineering collaboration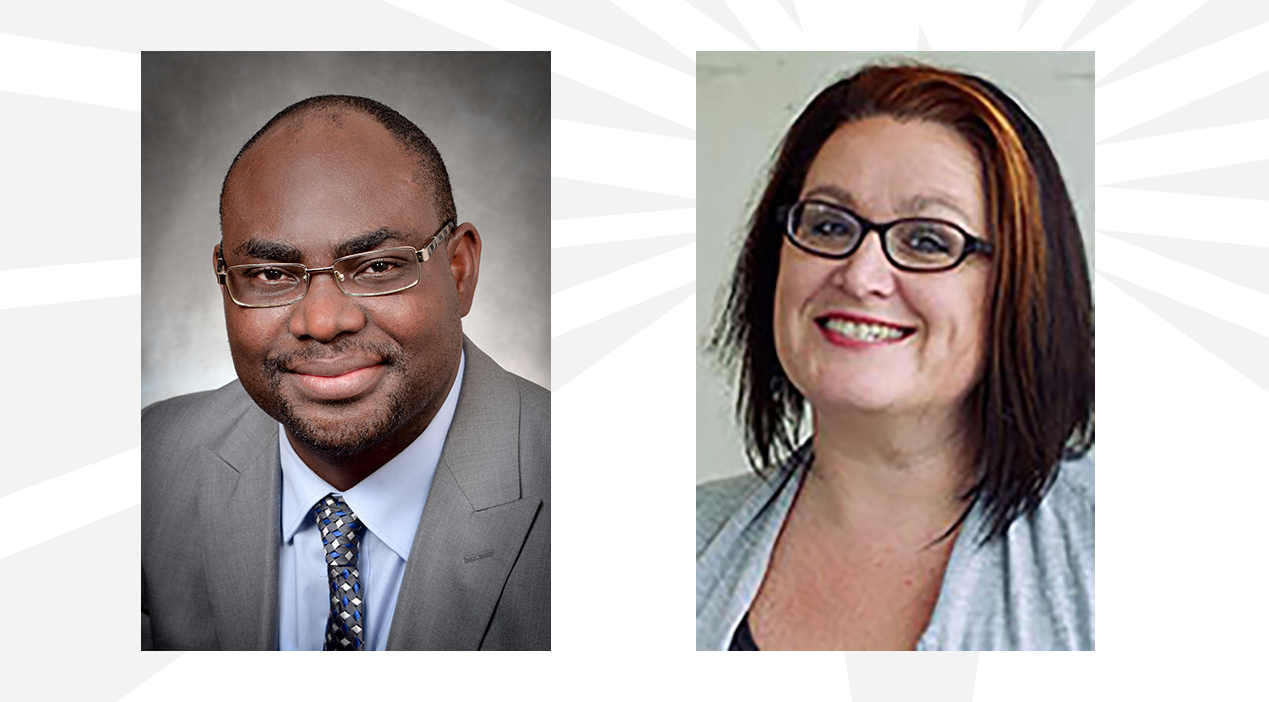 Dr. David Olawale, assistant professor, R.B. Annis School of Engineering (RBASOE), and Rhonda Wolverton, assistant professor of visual communications, presented a webinar in March, "Art-Engineering Collaboration: Enhancing Entrepreneurial Opportunities." The Jack M. Wilson Center for Entrepreneurship at UMass-Lowell and the Indo Universal Collaboration for Engineering Education sponsored the series, which focuses on entrepreneurship and innovation education.
Description:
While STEM students and graduates can be very proficient in developing technological systems, they are often limited in their abilities to successfully convert these inventions into innovative products that are commercially successful through entrepreneurship. Successful entrepreneurial activities require teamwork as well as the ability to work with both internal and external team members who are not in the engineering or scientific fields.
In order to develop the entrepreneurial capabilities of STEM students and graduates, it therefore becomes imperative to create entrepreneurial opportunities for them to work with teams from different but critical disciplines like the art and business. We created these entrepreneurial opportunities for engineering students at the RBASOE by making interdisciplinary engineering student teams work with art students who serve as consultants in helping to brand and communicate their product ideas. The students had the opportunity to develop their entrepreneurial prowess by combining engineering design with the ability to appreciate and utilize the skillsets from the other discipline.