Annual Leadership Recognition Awards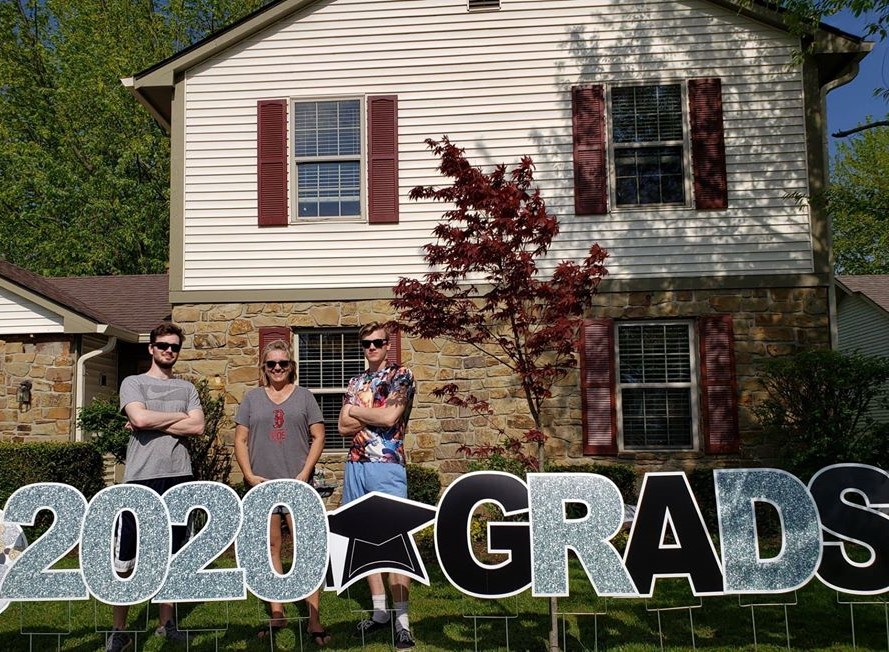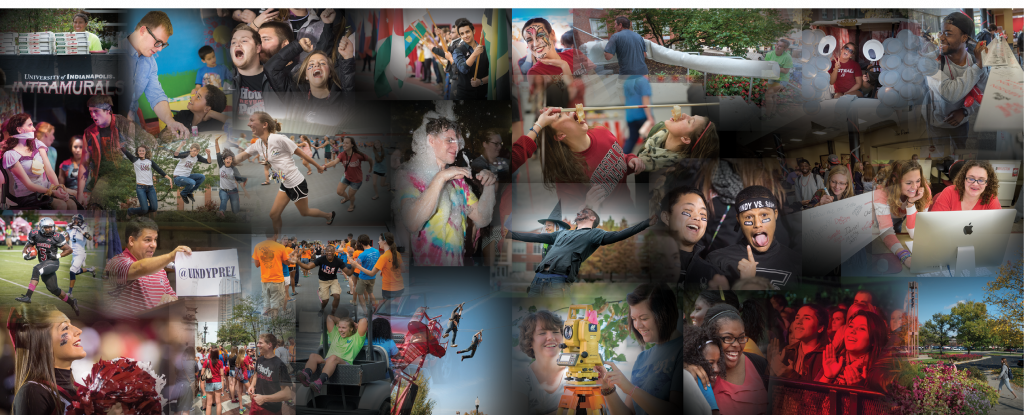 Each year, UIndy student leaders are recognized for their hard work and service at the Annual Leadership Recognition Banquet. While we may be unable to formally gather this year, we are proud to announce the recipients of the following awards and honor them for their dedication to our campus community.
Advisor of the Year: 
Dr. Eduard Arriaga, assistant professor of Spanish
The Advisor of the Year Award is given to a full-time faculty or staff member who has served a registered student organization (RSO) for the entire academic year in a supportive and positive manner. 
Bridge Scholars Award for Outstanding Academic Achievement: 
Sara Beckwith and Justin Huey
Recipients of this award have been selected based on the strength of their overall academic record and their participation in the Bridge Scholars Program.
Edgie: Student Employee of the Year:
Anna Miller
Brayton Lipperd
Edda Skoric
Lauren Wilkinson 
The Student Employee of the Year award recognizes the student(s) nominated by their on-campus employer for significant contribution during their time as a member of their student staff.  The student(s) displays a positive attitude, an unrelenting work ethic, and has made an impact to their employer in a remarkable way. Nominations are welcomed from staff and faculty throughout campus for your student staffer to be considered. 
Emerging Leader of the Year:
Christian Thomas & Mary Nahlen
The Emerging Leader of the Year Award is given to an individual in their freshman or sophomore year. The student selected for this honor will best exemplify student leadership through the impact they have made to campus life.  This individual must clearly display that they are a great role model, they impact the lives of others, and demonstrate a great deal of leadership potential.
Grady's Gratitude Award:
Hannah White & Jennifer Ruiz
Grady joined the UIndy family on November 20, 2019. He wants to recognize a fellow Greyhound for everything they have done to make his new home a special place. Grady's Gratitude Award will be given to a student whose actions will make a lasting impact on our campus community and help enhance the UIndy experience for future Greyhounds. 
Mindy Owens Outstanding Junior Award:
Ally Nickerson
Amy Doren
Craig Chigadza
Devin Jaremczuk
Kira Krause
Lauren Bailey
Sydney Perry
The Mindy Owens Outstanding Junior Leadership Award was created to commemorate the achievements and impact of a former student at the University of Indianapolis. This award recognizes the spirit and dedication of junior students who have made significant contributions to UIndy.
Registered Student Organization of the Year:
Public Relations Student Society of America 
The Registered Student Organization of the Year Award is presented to an organization that has exceeded the expectations inherent in their stated purpose and function through membership, philanthropy efforts, and/or event planning.

Residence Life Awards: These awards were presented during the annual Residence Life banquet in recognition of the excellent work of our residence life leaders.
LLC Hall Council Representative of the Year | Andy Nielsen (Engineering LLC)
LLC Program of the Year | Karlee Taylor and Ally Nickerson for their Political Ideologies Program (Honors LLC)
LLC RAs of the Year | Karlee Taylor and Ally Nickerson (Honors LLC)
Most Improved LLC | Engineering
LLC of the Year | Honors
Peer Mentor of the Year | Kelly Orban (Cory Bretz Hall)
ACA Programmer of the Year | Livia Crispen (ACA Greyhound Village)
ACA of the Year | LA Abdullah (ACA of University Lofts)
RA Co-Programmer(s) of the Year | Chris Hardy and Quinten Standford (Crowe Hall)
RA of the Year | Axel Sved (Cory Bretz Hall)
Living Area of the Year | Roberts Hall
Strain Outstanding Senior Award:
Brad Moon
Brayton Lipperd
Brianna Aragon
Cassandra Lombardo
David Hardy
Deshon Riley
Hannah White
Jailah Blakely
Jasmine Coe
Karlee Taylor
Taylor Lahrman
The Outstanding Senior Leader Awards were developed to recognize the namesake of the Honor's College, Ron Strain, to commemorate his achievements and contributions to the University. These awards recognize a group of students for sustained involvement and leadership over the course of their entire undergraduate careers.
Student Leader of the Year: Taylor Lahrman 
The Student Leader Award recognizes a student who has excelled in their leadership positions (RSO, RA, OL, Chapel Steward, etc.) and has made a significant contribution to campus life during their time at UIndy.