Update on the Office of University Advancement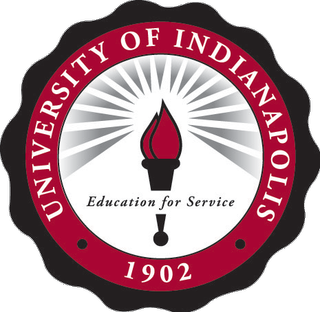 Dear colleagues,
It is with mixed emotions that I share the news that Chris Molloy, Vice President for University Advancement, will be moving on from the University of Indianapolis later this year.
I am deeply grateful for Chris's leadership that ushered in an era of tremendous financial growth at our institution through the Office of University Advancement. After joining the University in 2013, Chris worked in conjunction with the Board of Trustees and the President to reorganize and professionalize University Advancement to enter into a major philanthropic campaign. He planned and executed the Campaign for the University of Indianapolis, the largest fundraising campaign in University history. His impressive achievements include:
Raising more than $95 million towards a newly increased goal of $100 million over the life of the Campaign.
Eighteen gifts of more than $1 million, including naming gifts for the Shaheen College of Arts and Sciences; the R.B. Annis School of Engineering; the Ron & Laura Strain Honors College, the Martin Family Finance Lab, and the John C. Adams Finance Institute.
Raising more than 46,000 gifts to date, including 2,200 gifts of $10,000 or more.
Hiring the first Associate Vice President for the Professional Edge Center.
Hiring the first ever Associate Vice Presidents of Alumni Engagement and Development, respectively.
Thanks to Chris's guidance and vision, the Office of University Advancement increased total annual gifts by more than 40% from the pre-campaign timeframe. Thanks to this important work, hundreds of new scholarship endowments were created or enhanced during the Campaign, resulting in life-changing opportunities for thousands of students. The success of the Campaign exceeded all expectations, including a feasibility study that predicted the University would raise just $30 million. Reaching $100 million is an incredible milestone that would not have been possible without Chris's commitment and leadership.
Chris will always be the first to attribute the success achieved during his tenure to a cooperative, university-wide effort involving strategic leadership from the Board of Trustees and the President's Cabinet, as well as faculty and staff. I would add to that assessment Chris's talent at bringing together all of those areas of support to create a solid foundation of giving that will continue to benefit the University for years to come.
Chris will formally leave the University on August 13, 2021. He and his wife Kelly will be moving to Raleigh, North Carolina, where she will work with the North Carolina State Historic Preservation Office as an Architectural Survey Specialist. Chris plans to offer not-for-profit and executive coaching services in the long-term. In the short term, he plans to take a sabbatical, increase his volunteer work (which includes reading to elementary schoolchildren and working with organizations to end hunger), and spend more time gardening and working out.
Please join me in congratulating Chris on a truly impactful tenure at the University of Indianapolis and wishing him luck in his future endeavors.
Sincerely,
President Robert L. Manuel