Samantha Froh '19 receives top scholarship from Alpha Chi National Honors Society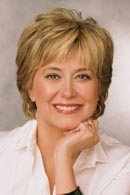 Samantha Froh '19 (pre-art therapy) recently received the top scholarship available from Alpha Chi National Honors Society. Froh, who is pursuing a master's degree in Art Therapy at George Washington University, is a recipient of the Pryor Fellowship for Master's Programs. Froh was inducted into UIndy's Alpha Chi Society and was an outstanding Strain Honors College student and Esch scholar.
Dr. Jim Williams, director of the Honors College, expressed his pride in Froh's accomplishment. "I often encourage our top students to dream big and to think of themselves as capable of competing with the very best students in the country. Samantha proves that is the case. She was an Esch scholar, an award given to our top senior students, and a Strain Honors College student with a profound project using art to help Burmese refugees explore their identity," he said.
Froh credits her Honors project with helping her build the skills she needed for academic writing and research. She also appreciates the support she received from multiple UIndy faculty.
"Marianna Foulkrod, director of the Center for Service-Learning, and Rachel Feldswich, director of the UIndy's counseling program, were my Honors advisors, helping me to brainstorm ideas, effectively plan, and grow as a future professional. Jim Viewegh and Katherine Fries were two of my art professors and great sources of support as I developed my own artistic style during my time spent as a student of the art department," she said.
After completing her master's degree, Froh plans on pursuing art therapy and mental health counseling licenses. She is interested in working with immigrant and refugee populations in community-oriented settings such as open art studios.
Alpha Chi, the national college honor society, has been invested in the scholarly pursuits of its student members since 1922 and now annually awards 26 scholarships and fellowships totaling $74,000, to student members who submit their work to a rigorous, national competition.