UIndy service project supports University Heights neighborhood during coronavirus lockdown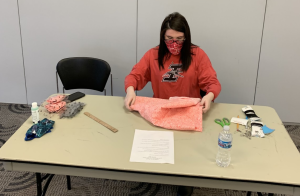 At a time when joining together is a challenge, the University of Indianapolis is finding innovative ways to rally around our neighbors. Students recently participated in a drive to organize and deliver more than 200 care packages to residents of the University Heights neighborhood.
"The University of Indianapolis has long been recognized as a southside anchor, and we care deeply about the well-being of our community," said Andy Kocher, associate vice president of alumni engagement. "With that responsibility in mind, we were looking for ways to support our neighbors and provide them with resources to help them cope during the crisis."
Kocher serves as a chair on the University's Coronavirus Task Force. As the University takes steps to re-engage campus, Kocher's subcommittee is strategically planning to engage the neighborhood surrounding the University. 
"The response has just been tremendous, both from the perspective of students who want to give back and from community members who were excited to receive a package. We'll be looking at more ways to support our neighbors in the coming months," Kocher said.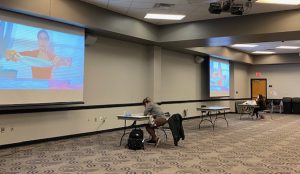 Social distancing measures were put in place for the student volunteers, who worked in shifts throughout all three UIndy Halls to assemble the masks and organize each care package. The packages contained a mask, cookies donated from Books & Brews, flower seeds, snacks and a UIndy resource care guide with 24/7 support numbers and the Student Counseling Center website for access to the "How to Make A Mask Video" and other COVID-19 mental health resources.
Kelly Miller, director and staff psychologist at the University of Indianapolis Health & Wellness Counseling Center, had already been collecting resources for students during the coronavirus pandemic, and was eager to expand those efforts to reach the surrounding community when she joined the subcommittee. She also sees the drive as a way to help students who might be struggling emotionally during the prolonged lockdown period.
"The Counseling Center is seeing students who are experiencing a lot right now in this isolation. So we thought, true to our motto of Education for Service, let's provide an opportunity for students who want to volunteer in a safe way to develop these care packages for the University Heights neighborhood," Miller said.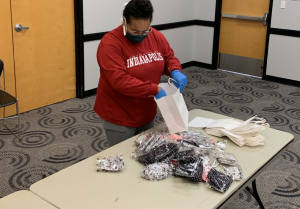 Volunteers assembled the care packages over two days in late April, all while keeping 12 feet apart and working in limited numbers. Organizers then coordinated with the neighborhood homeowner's association to create pick-up stations around the neighborhood in front of volunteer homes. Volunteers also left care packages on doorsteps of houses located farther away from campus, all while maintaining best practices for social distancing.

"One of the best parts of the whole project was getting to talk to different neighbors who were outside as we dropped off packages, including students who live in the neighborhood," Miller said. "It really warmed my heart. It was so inspirational to see the reactions."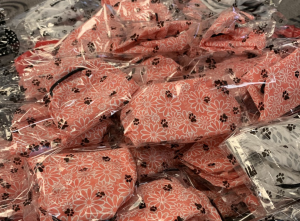 The project brought benefits for participants as well as recipients, who spanned in age from three years old to a man in his seventies. Neighbors were grateful for the caring gesture, while students got the chance to overcome their isolation.

"We all have a need to do something purposeful. Whenever we help other people, we gain a sense of satisfaction and control," Miller said. "For those students who participated, this gave them something to rally around. Reaching out and helping others helps with mental health in general."

Learn more about the Student Counseling Center

UIndy Road to Re-engagement