A message of thanks from the provost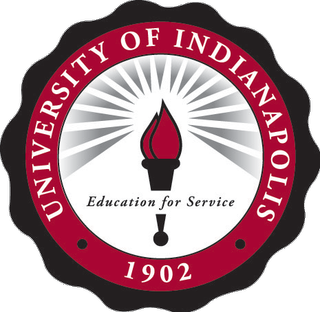 Dear UIndy Faculty and Staff,
As we conclude this academic year and ready ourselves for the summer, please allow me a few moments of your time to share a few thoughts with you. Thank you for this privilege.
This past Saturday I went for a long walk in a forest conservancy—the Pheasant Branch Conservancy to be precise. I do that often when I am up in Middleton, Wisconsin and can find the time to do so. It is good exercise and relieves stress. It also helps me to renew and strengthen my love for forests and tall grasslands. On such walks, I get to think and reflect on some of the things that I have found to be important in life's journey—faith; family; friends; love; hope; health; joy; knowledge; vocation; wonderful co-workers; gratitude; genuineness; courage; and empathy. As you can imagine, this list can get long pretty fast depending on one's perspectives. In any case, my past Saturday's walk drew my attention to one important element of life—gratitude. To be specific, the gratitude for having others to call upon and to depend upon—generosity and commitment of others.
As I thought about gratitude on my walk, I thought about this academic year and the impact of COVID-19. I thought about COVID-19's disruptive power. I thought about its terrorizing force and the uncertainties that it has created. I thought about the sadness it has caused and continues to cause around the world. I thought about the disappointments it caused—cancelled or postponed graduations, reunions, vacations, weddings, and other celebratory events. I thought about the financial hardships that it has caused individuals and institutions small and large. I thought about the extra and hard work COVID-19 has generated and the associated stresses it has caused. I thought about the amazing things that others have done for others under the circumstances. I thought about God's gift of life and how precious this gift is.
What do you say to people who have done so much to serve their fellow humankind during this ordeal? What do you say to people who have worked so hard to sustain their institutions under these circumstances?
As provost, what do I say to the faculty and staff of UIndy (including my provost's council and cabinet colleagues) for all they have done during this school year and during this COVID-19 ordeal? What can I say to express my deepest gratitude to this institution's faculty and staff for everything that they were depended upon to do and did during this unprecedented academic year? What words can I say that would adequately convey how I feel?
As I continued my walk, I wondered about the adequacy of the word "thanks" or the phrase "thank you." I wondered whether there was a better word in the English language that could convey my gratitude to the faculty and staff of UIndy for sustaining our institution during this unprecedented year. As I thought more about it, I was reminded about what someone told me many years ago as a little boy. She said to me that while the phrase "thank you" can sometimes seem inadequate, when it is given from the heart of the giver, that is all that is needed to be said. In my native language or tribe (Gbandi), the phrase is "e sai" (try saying "e" as long vowel and "said" without the "d" sound in said). She was right then, and I hope she remains right even in this situation.
And so to each of you, as this academic year comes to an end, from the bottom of my heart, thank you (e sai) for everything that you have done this year and continue to do for UIndy. I am very grateful to you for all that you contributed to the sustainability and advancement of UIndy during this academic year.
Have a safe and wonderful summer. I wish you and your families God's protection and blessings, now and always. Stay well.
Sincerely yours,
Stephen H. Kolison Jr., PhD
Executive Vice President and Provost
Professor of Biology