Athletes to compete in Special Olympics Indiana's 2019 Youth State Basketball Tournament March 23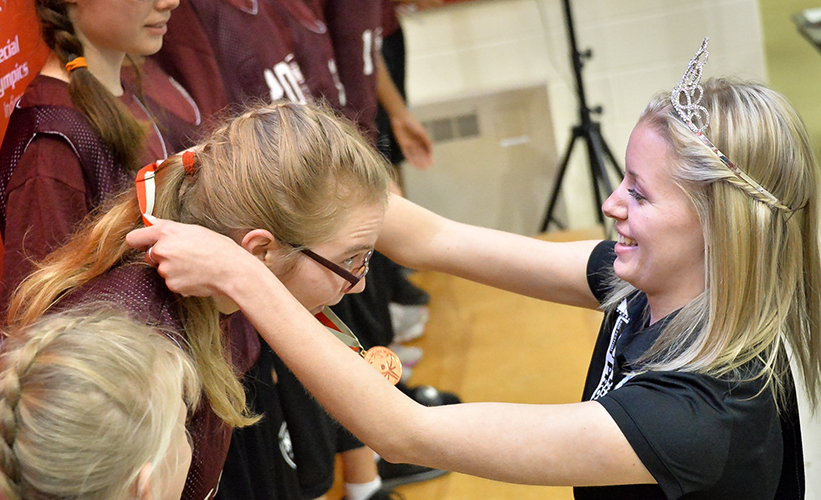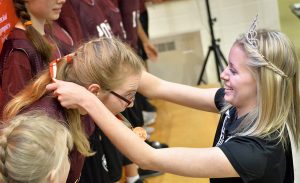 Special Olympics Indiana's annual Youth State Basketball Tournament culminates during the weekend of March 23 at the University of Indianapolis.
The University will host the Youth Tournament, with all events to be held in Nicoson Hall and the Ruth Lilly Fitness Center Saturday from 9 a.m. to 5 p.m., March 23, 2019. This tournament is open to the public and free of charge. Free parking is available in the parking lots surrounding Nicoson Hall.
Tournament games and individual skills competitions will commence at 9:00 a.m., with additional activities for all athletes to be held throughout the day.  Opening Ceremonies will be held at 12:30 p.m. in Nicoson Hall.
This tournament is the only state basketball tournament offered to youth Special Olympic athletes in the entire world. This event is planned, organized and implemented by a class of dedicated University of Indianapolis students in conjunction with Special Olympics Indiana. Teams are coming from throughout the state to participate in this tournament. This event will be a great opportunity to watch some Hoosier basketball!  
Learn more about Special Olympics Indiana and its State Basketball Tournament by visiting www.soindiana.org.